Sleepmakeswaves + And So I Watch You From Afar + Fierce Mild @ Max Watt's 05-10-18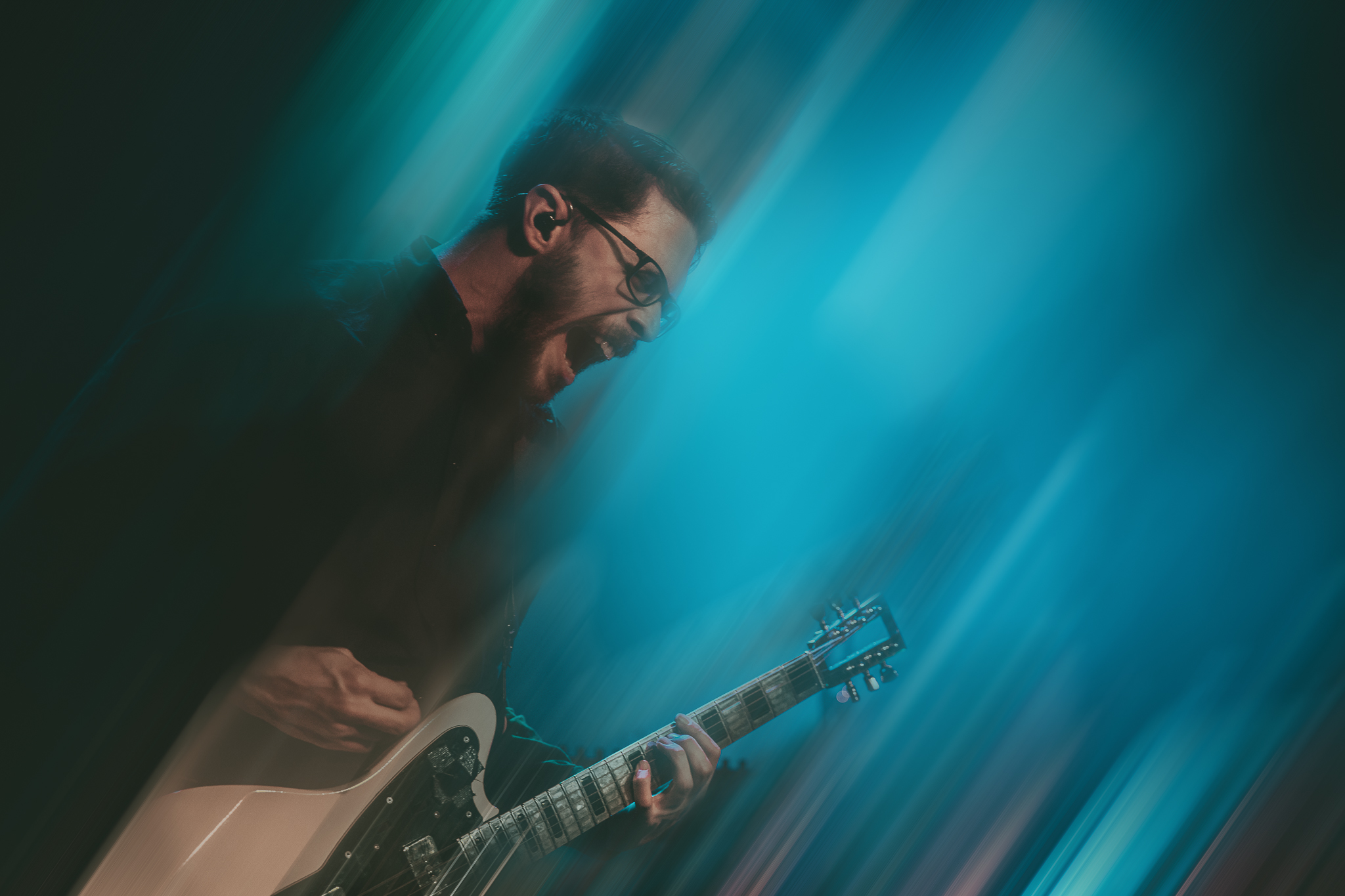 "Bearing witness to these moments creates a connectivity between band and audience unique & special to the instrumental realms."
Before finishing off their run of Anniversary shows, Sleepmakeswaves, stopped by Max Watts in Melbourne to showcase what 10 years as a prog-rock instrumental collective is all about.
Appearing on stage donned in a blanket of red and blue lights was Melbourne's own Fierce Mild the collective making good use of the available stage space, slaaayed their opening slot on the bill. From quiet and delicate to thrashing out angst ridden melodies, they were a prescience to be witnessed.
And So I Watch You From Afar hailing from Belfast, Ireland made their way out onto the stage to much applause and gratitude. There was a heavy presence of punters already swamping the pack out Max Watts to witness the Irish natives first ever performance in Melbourne & with good reason. From the moment Rory Friers struck the first note of "Gang (Starting Never Stopping)" to the final feedbacking snap off, of "Big Thinks Too Remarkable" the lads absolutely owned their rapport. Every head banging in time with every change of tempo and crash.. it was mesmerising to witness such prowess for an opening slot. #fan
10 years is a long time to be apart of anything - a relationship, a job, a pet goldfish. Being in a band I can only imagine sitting well above the aforementioned's. But through all adversities Sleepmakeswaves have managed to overcome and continually put out bangers on the reg. Before making their way out onto the stage, we get a glimpse into this world over the past 10 years of line up changes, many many tours and some serious "mo" action.
The thing that drives a band to keep at it when all the elements change around them is evident in Sleepmakeswaves live show. The passion and sheer "in-to-it-ness" that the collective possess is definitely at the forefront of this drive. Opening with track "to you they are birds, to me they are voices in the forest" the gradual build sets the precedent and theme of the remaining nights emotive highs & lows. Clearly enjoying themselves the four piece are so connected instru-mentally that its almost a free flowing experiment into the ambients of cinematic atmospherics. Bearing witness to these moments creates a connectivity between band and audience unique & special to the instrumental realms.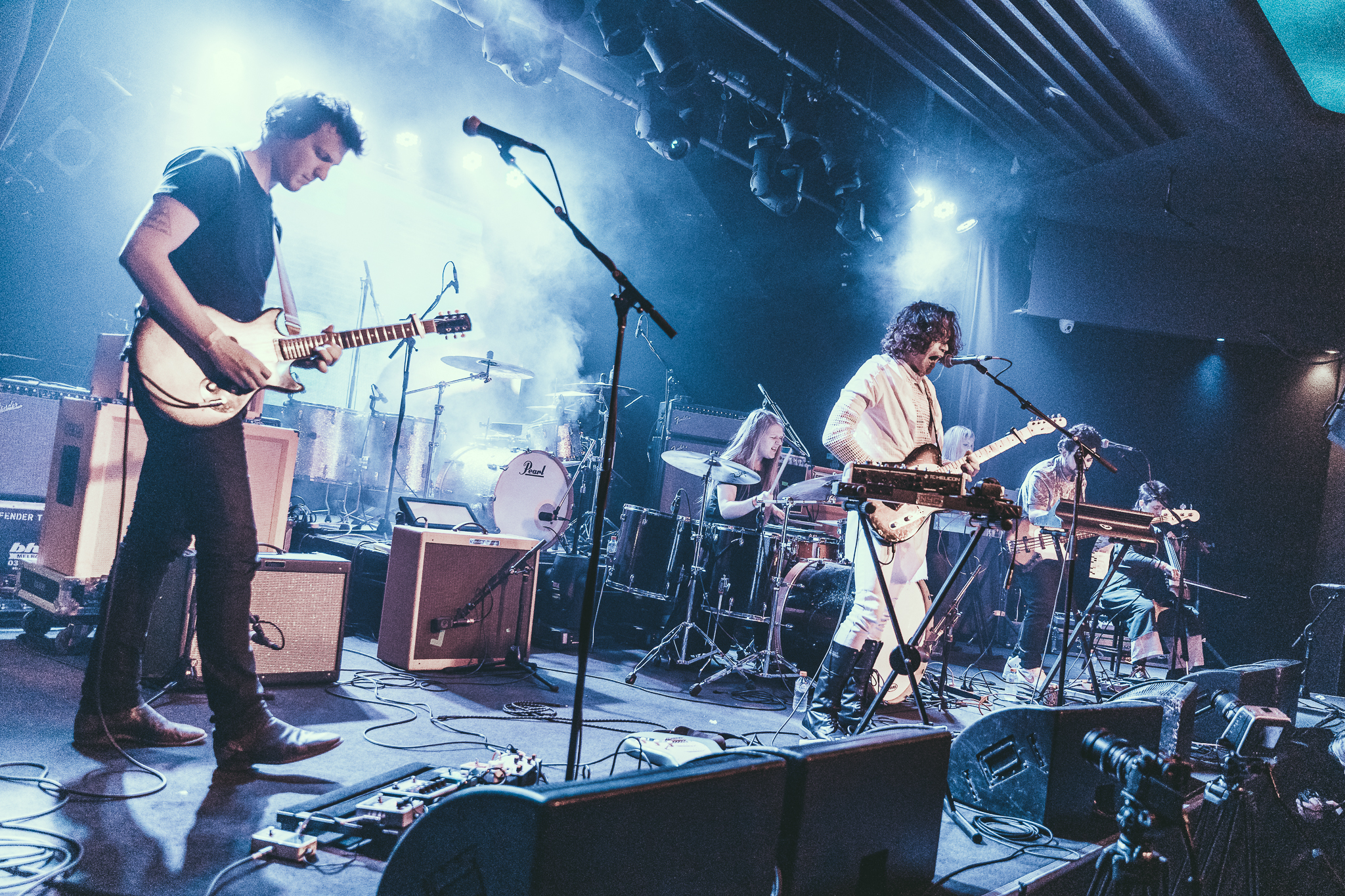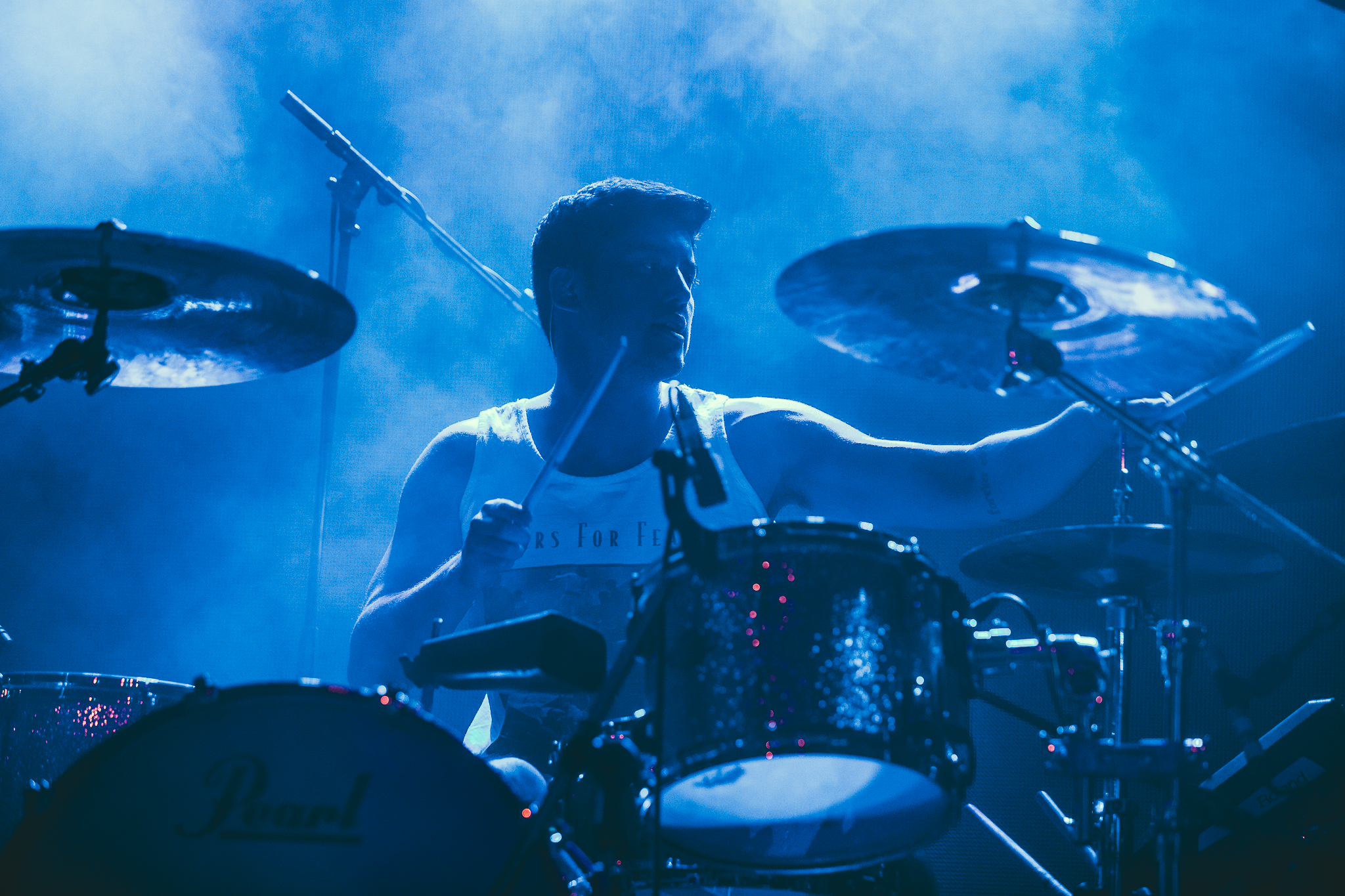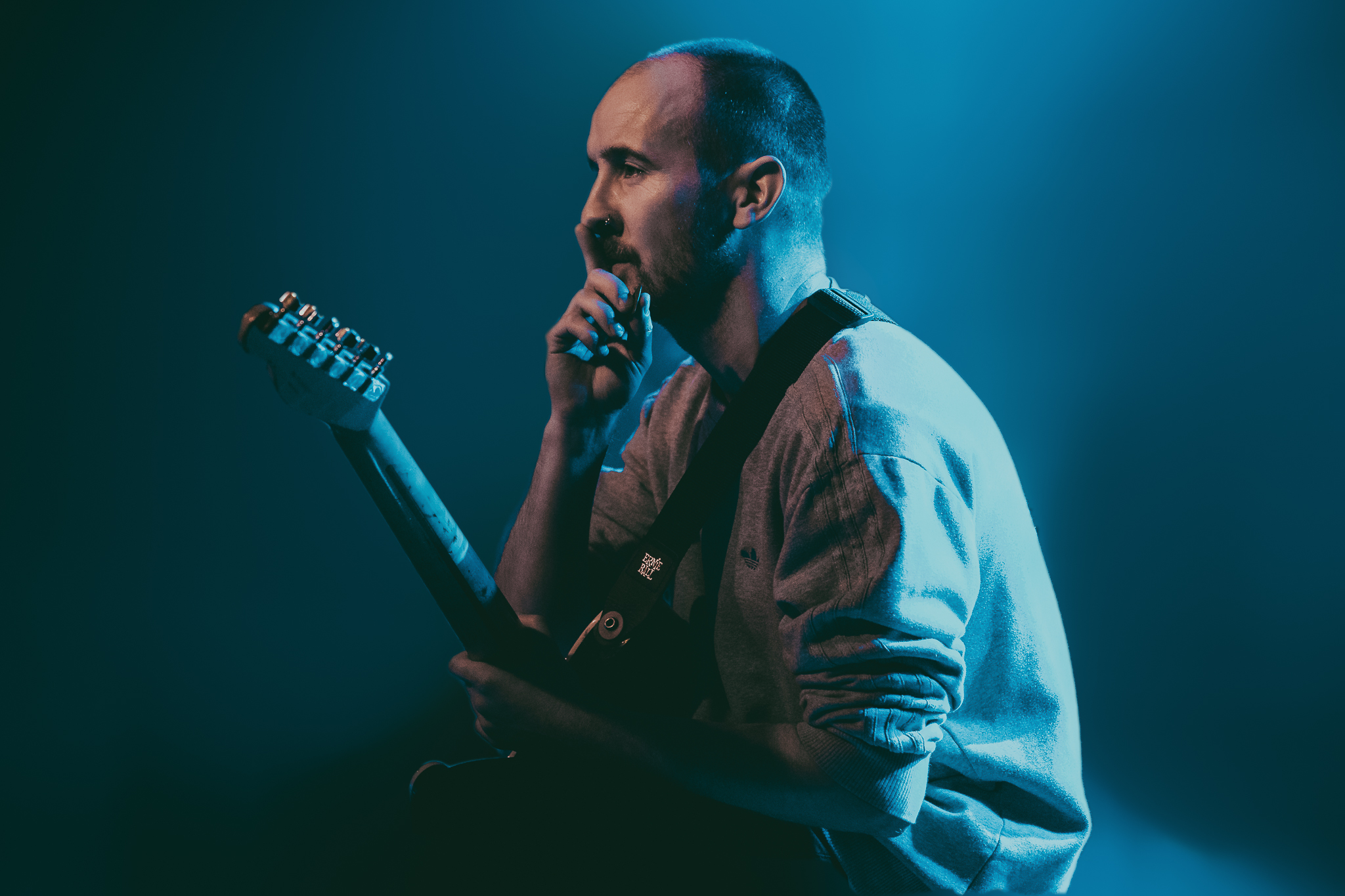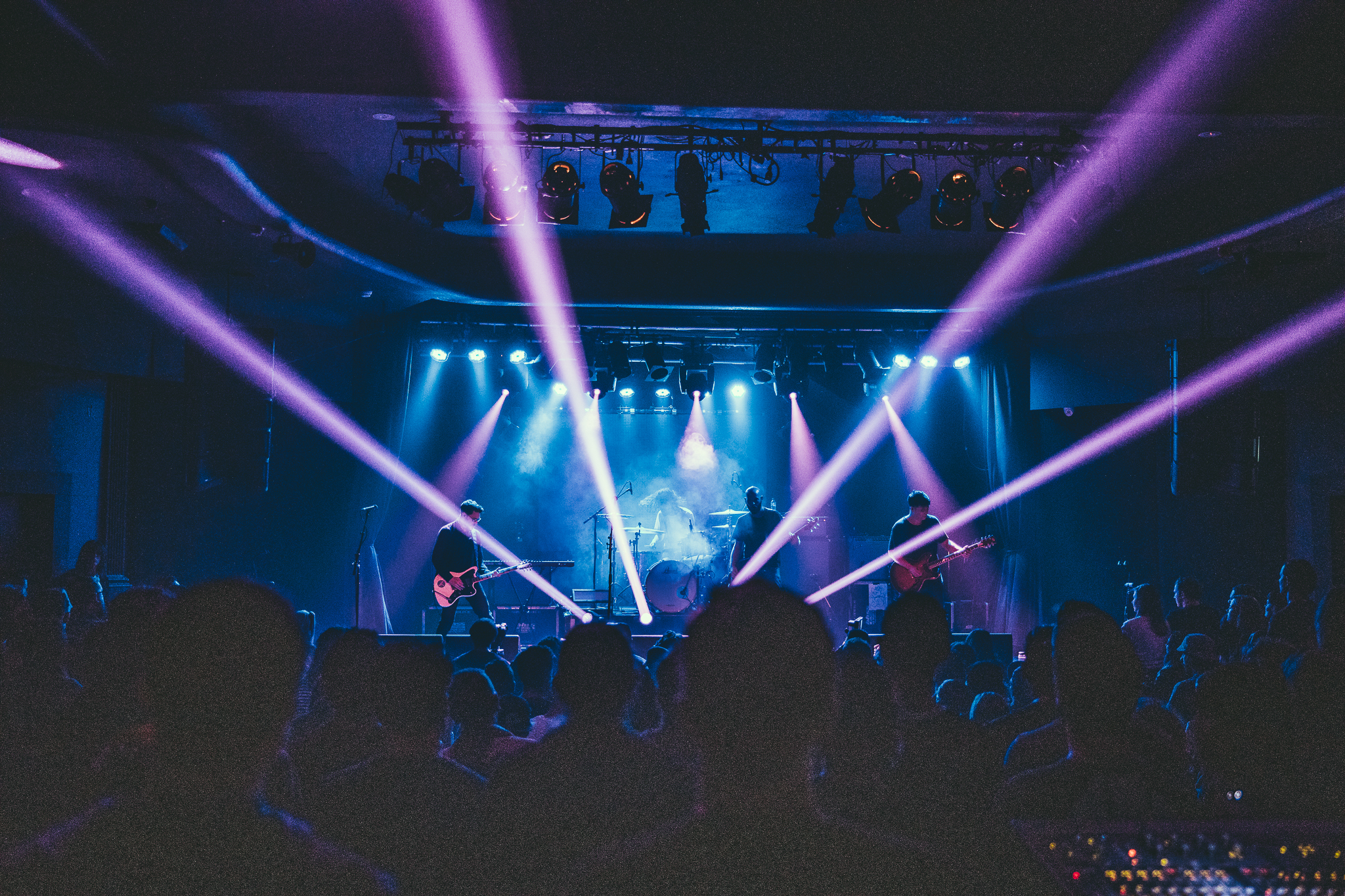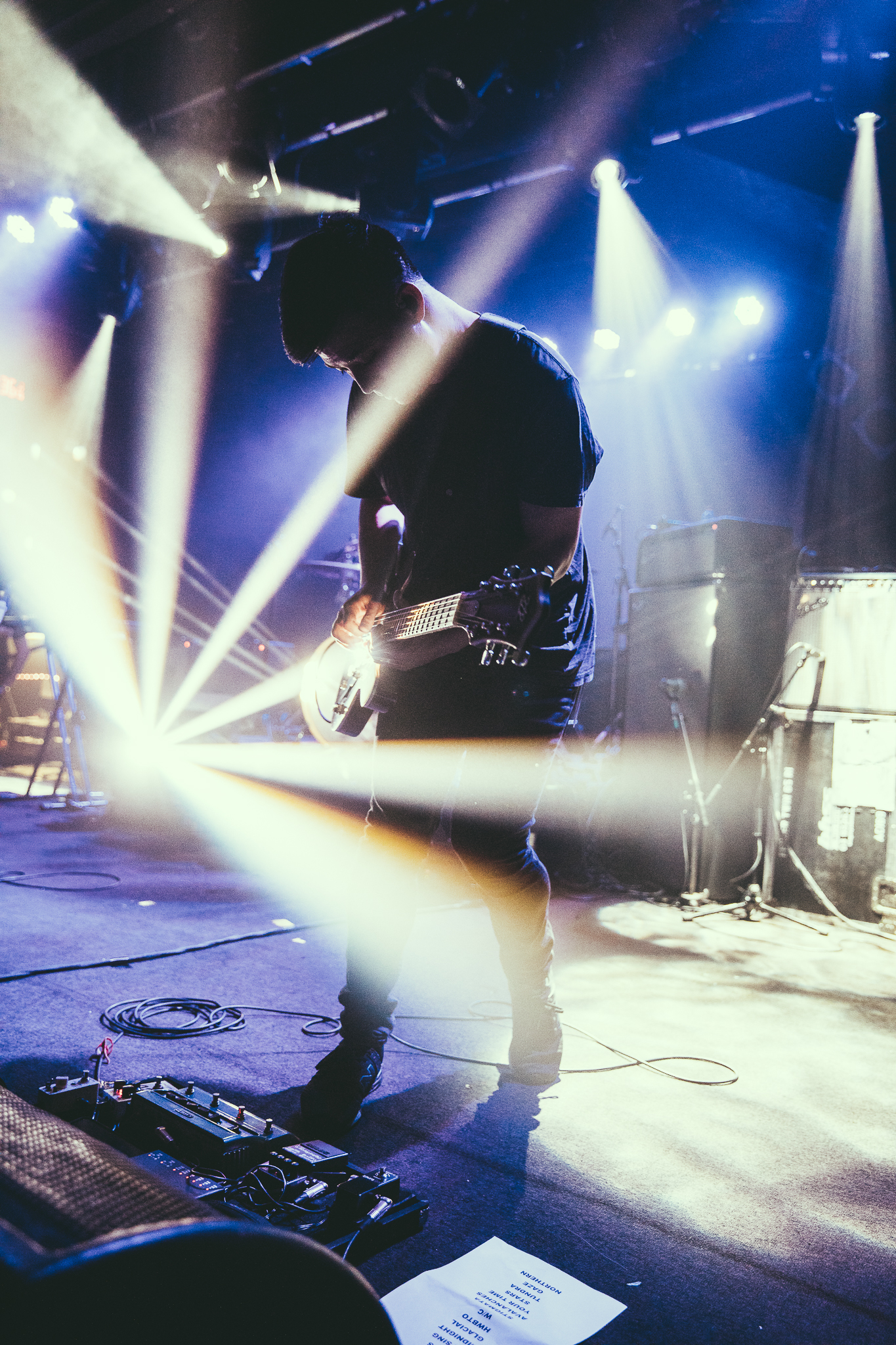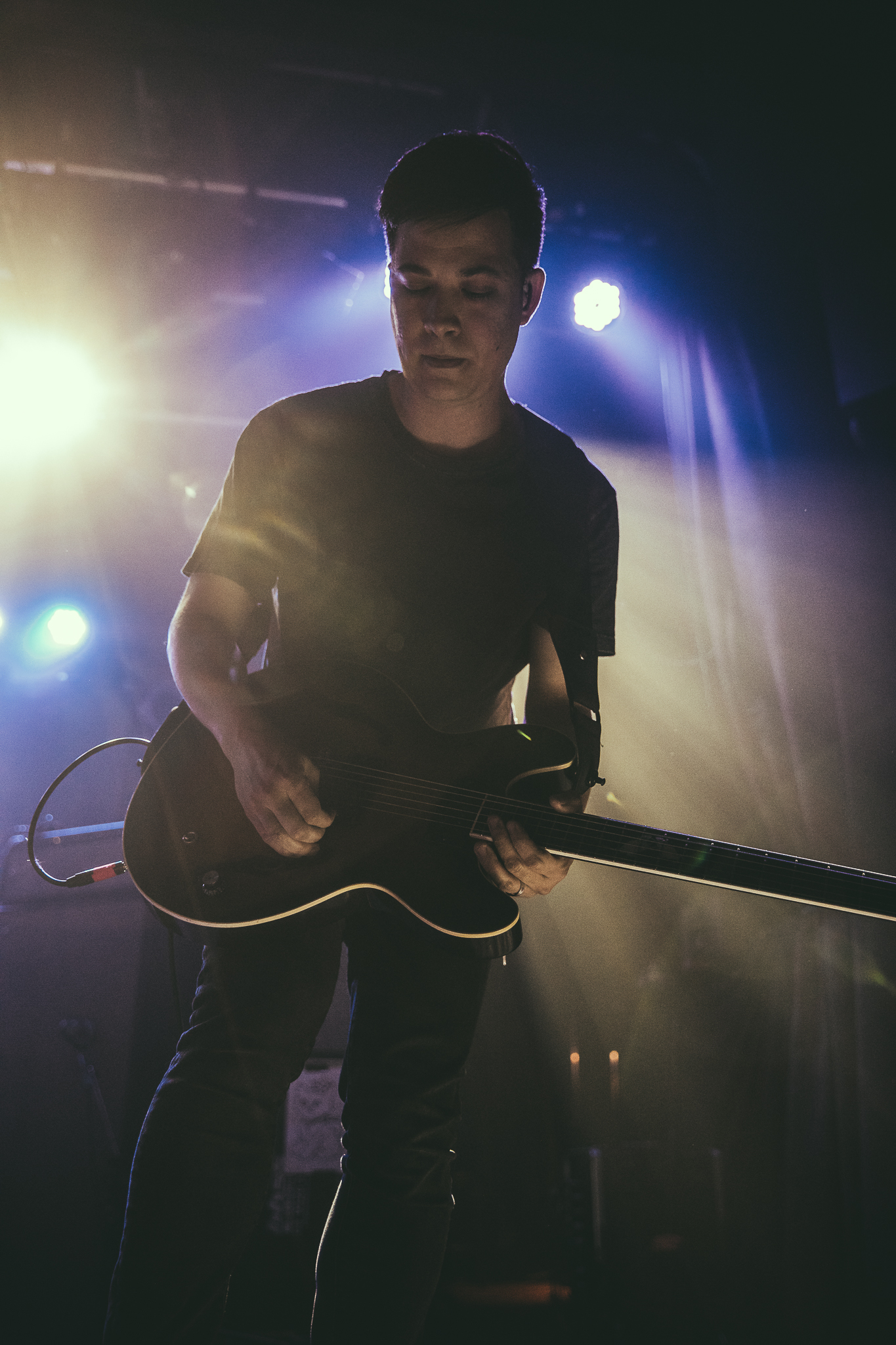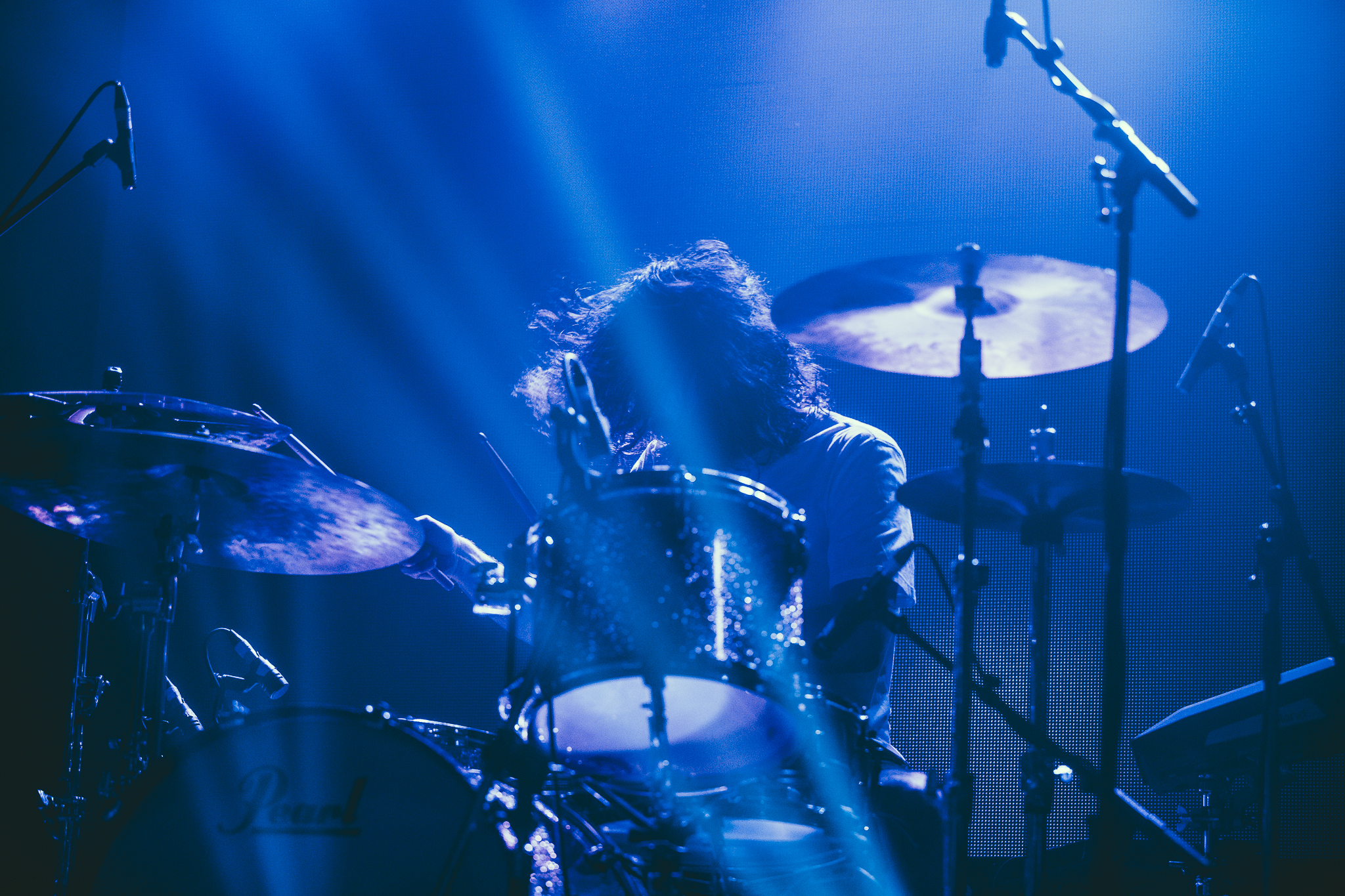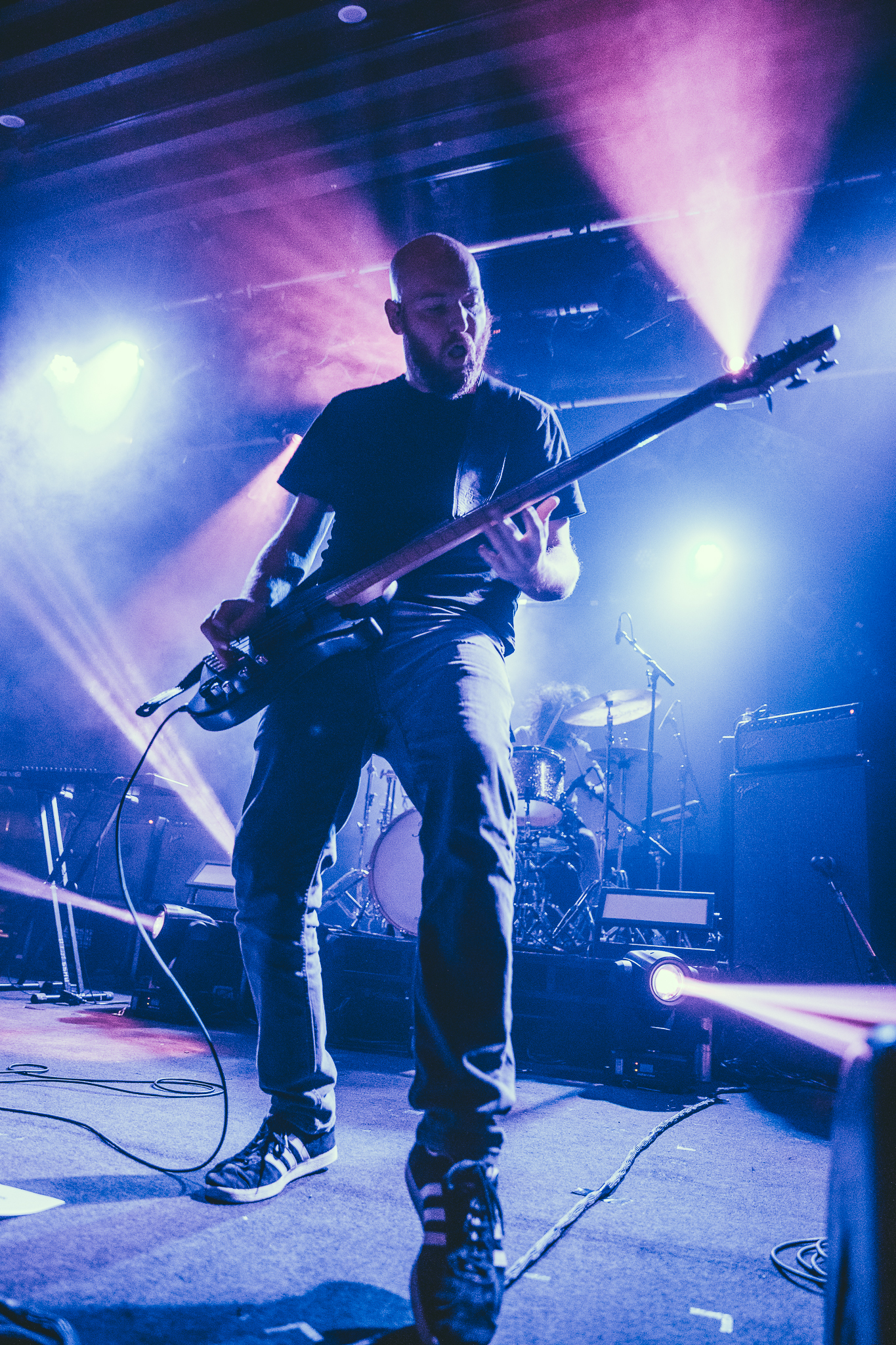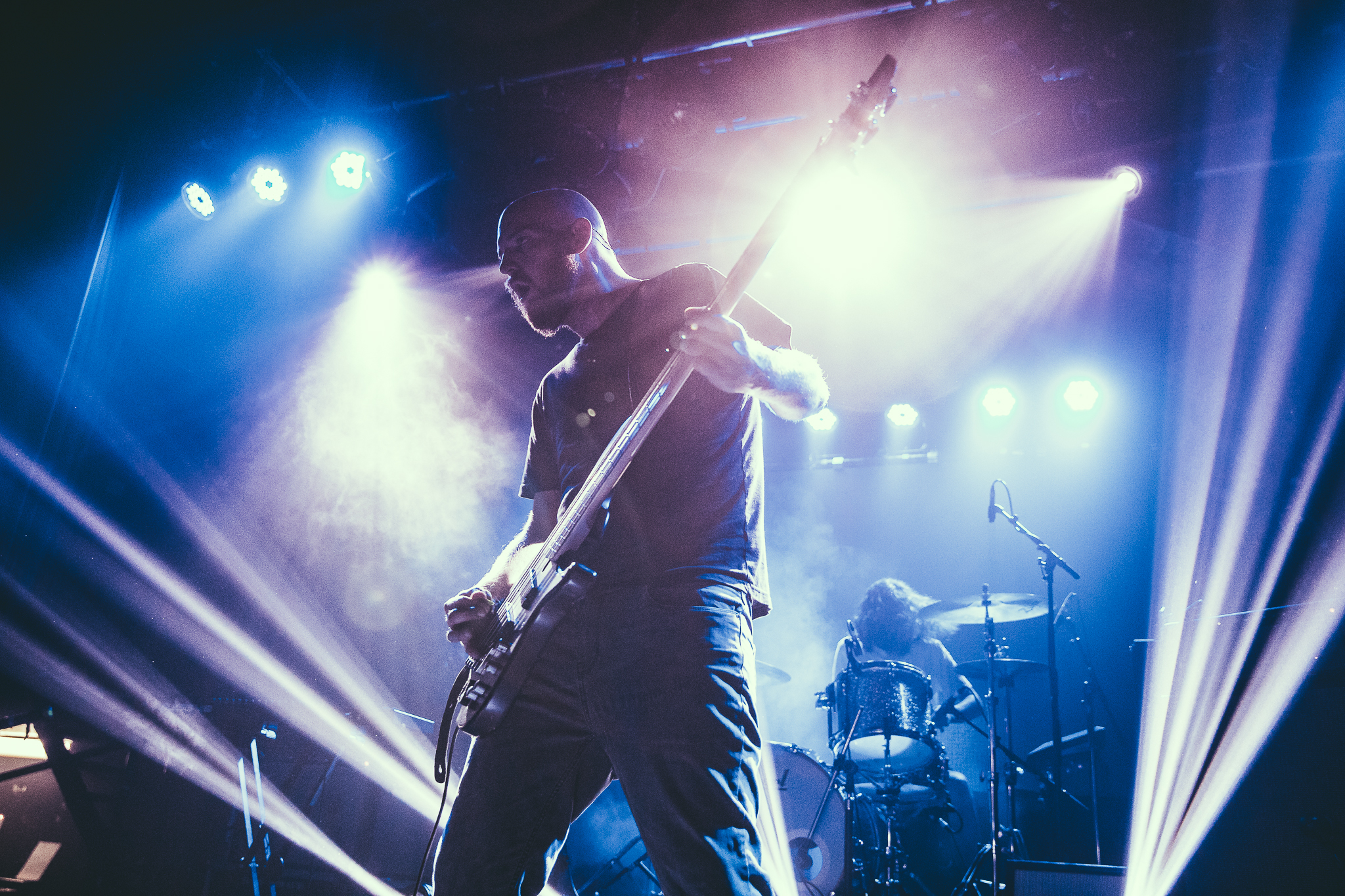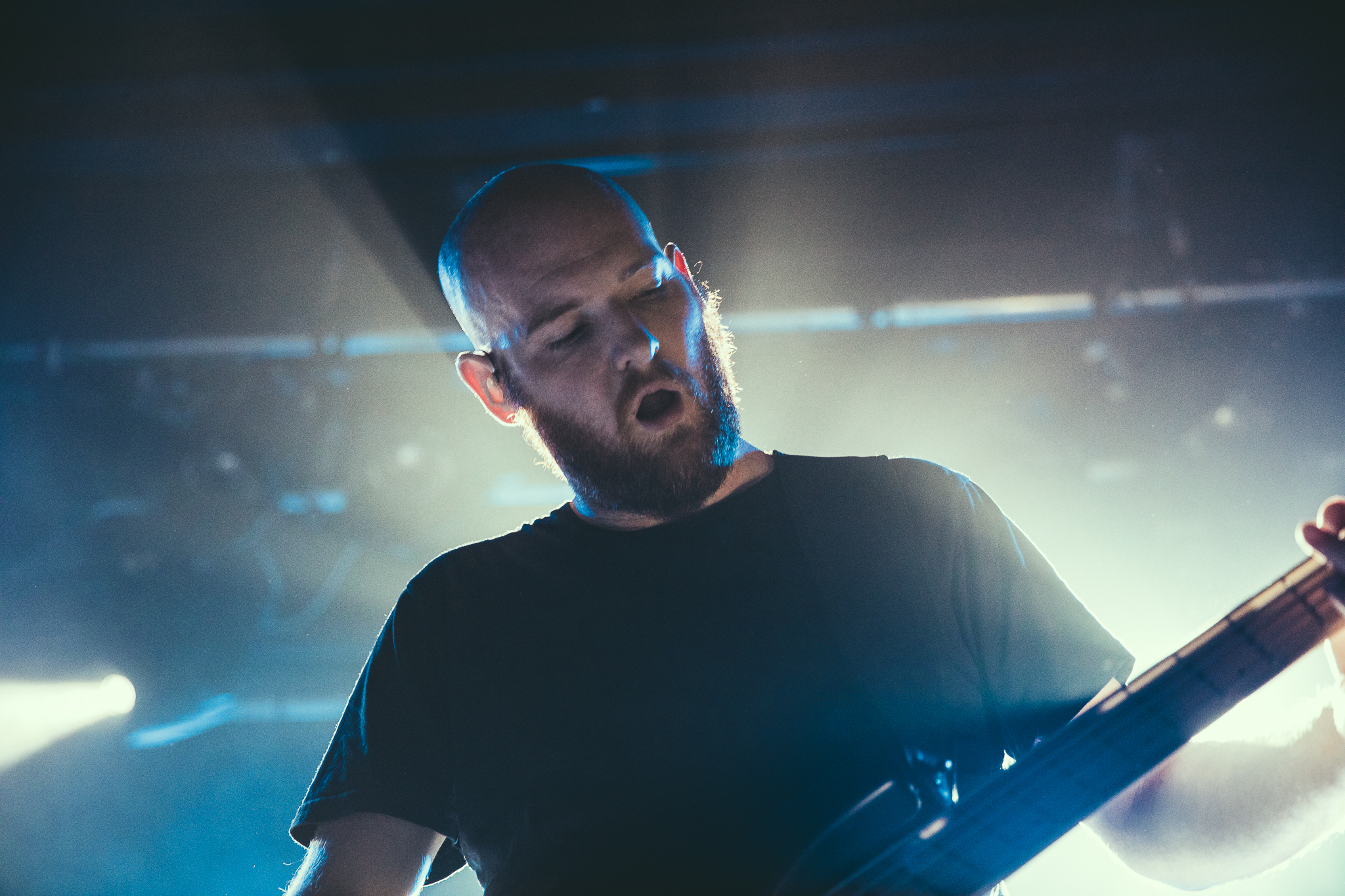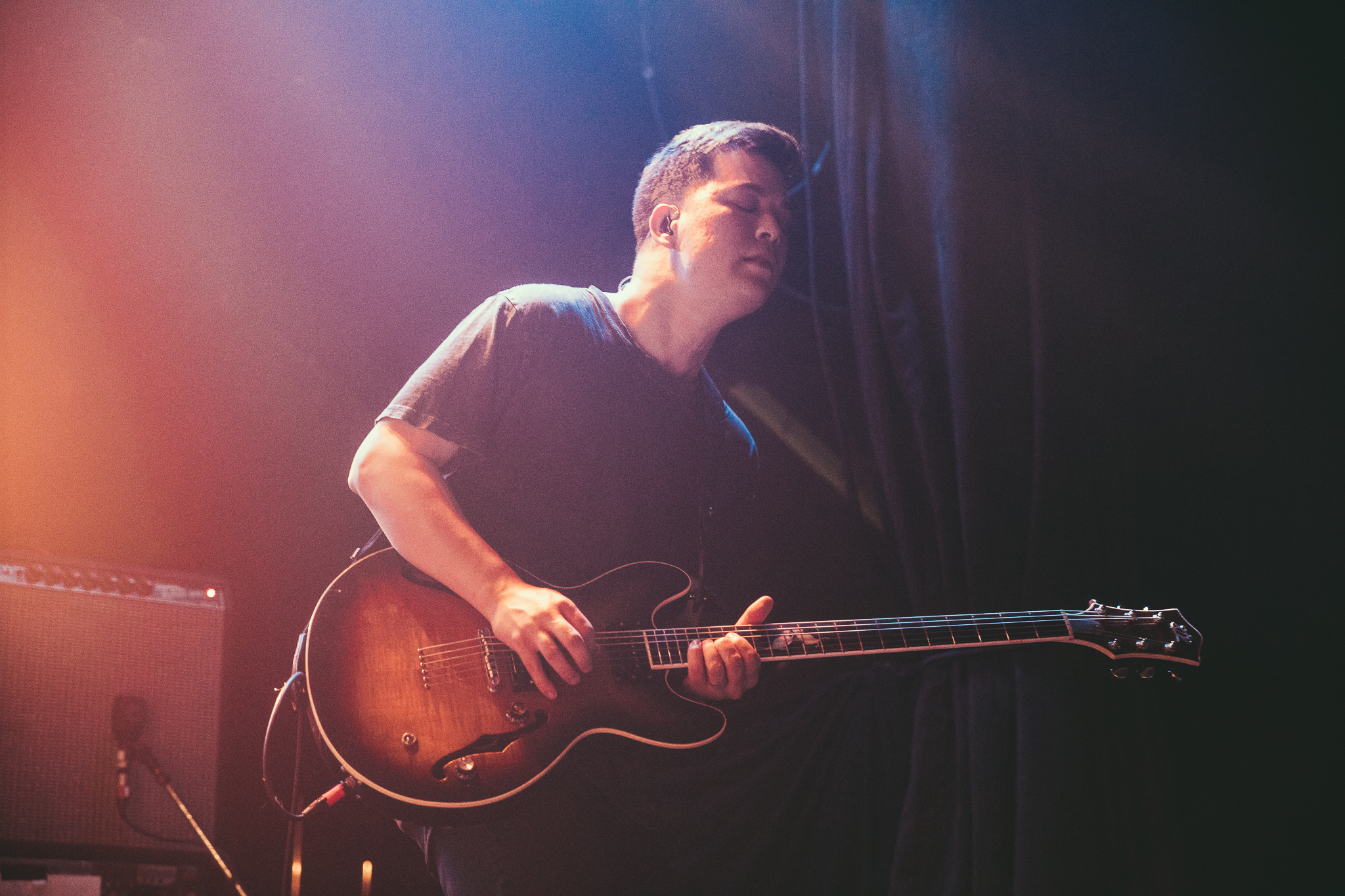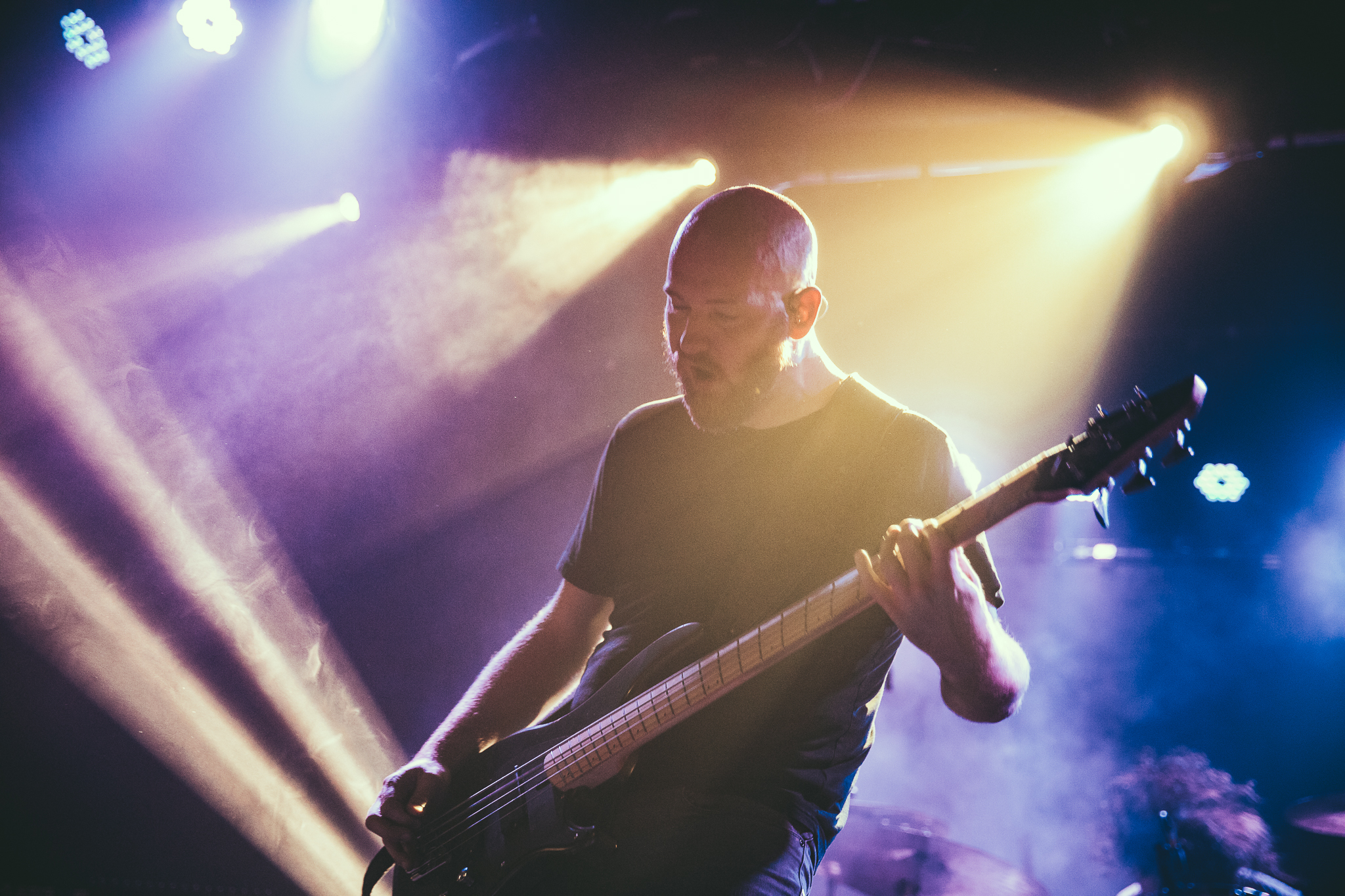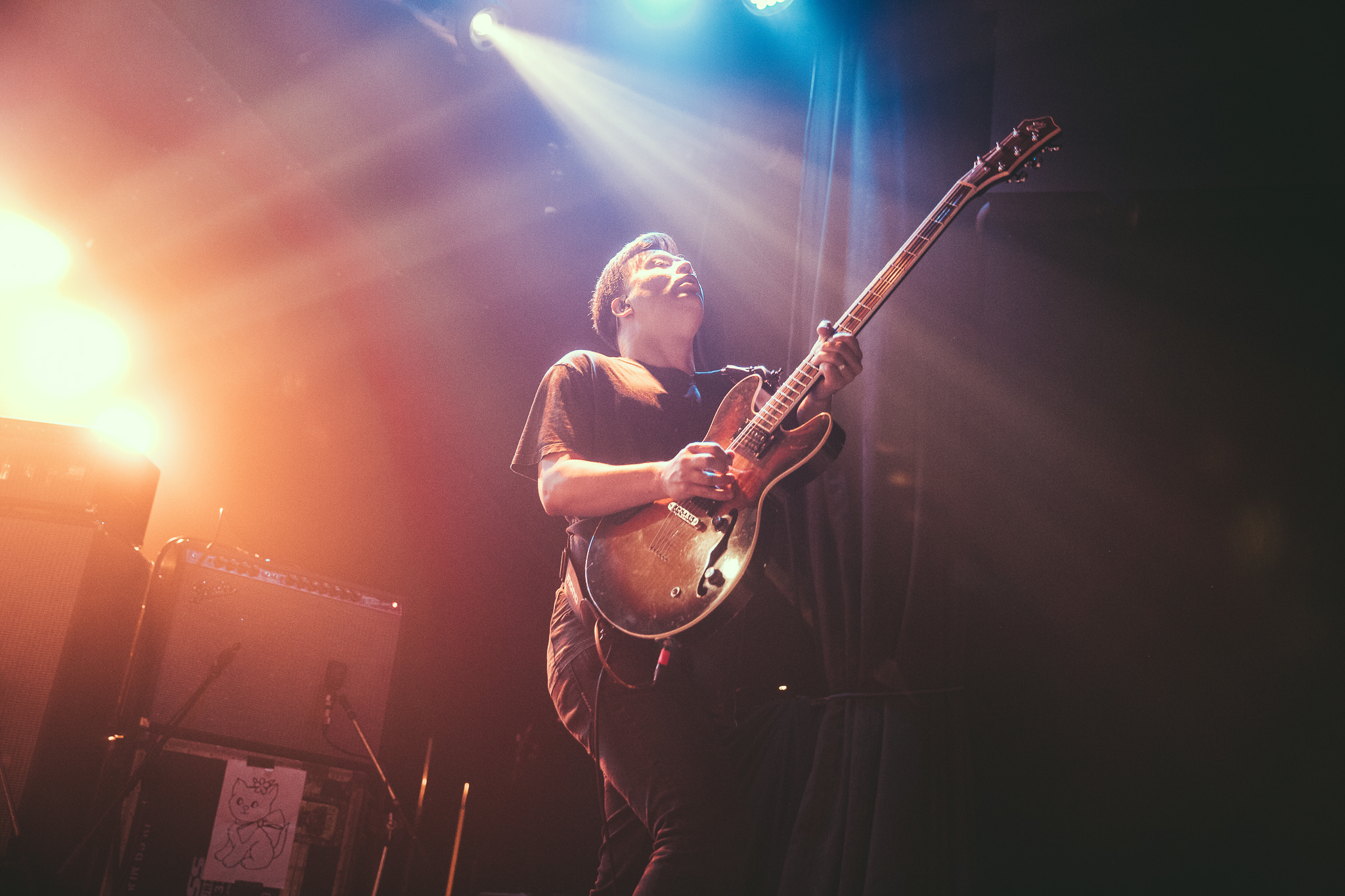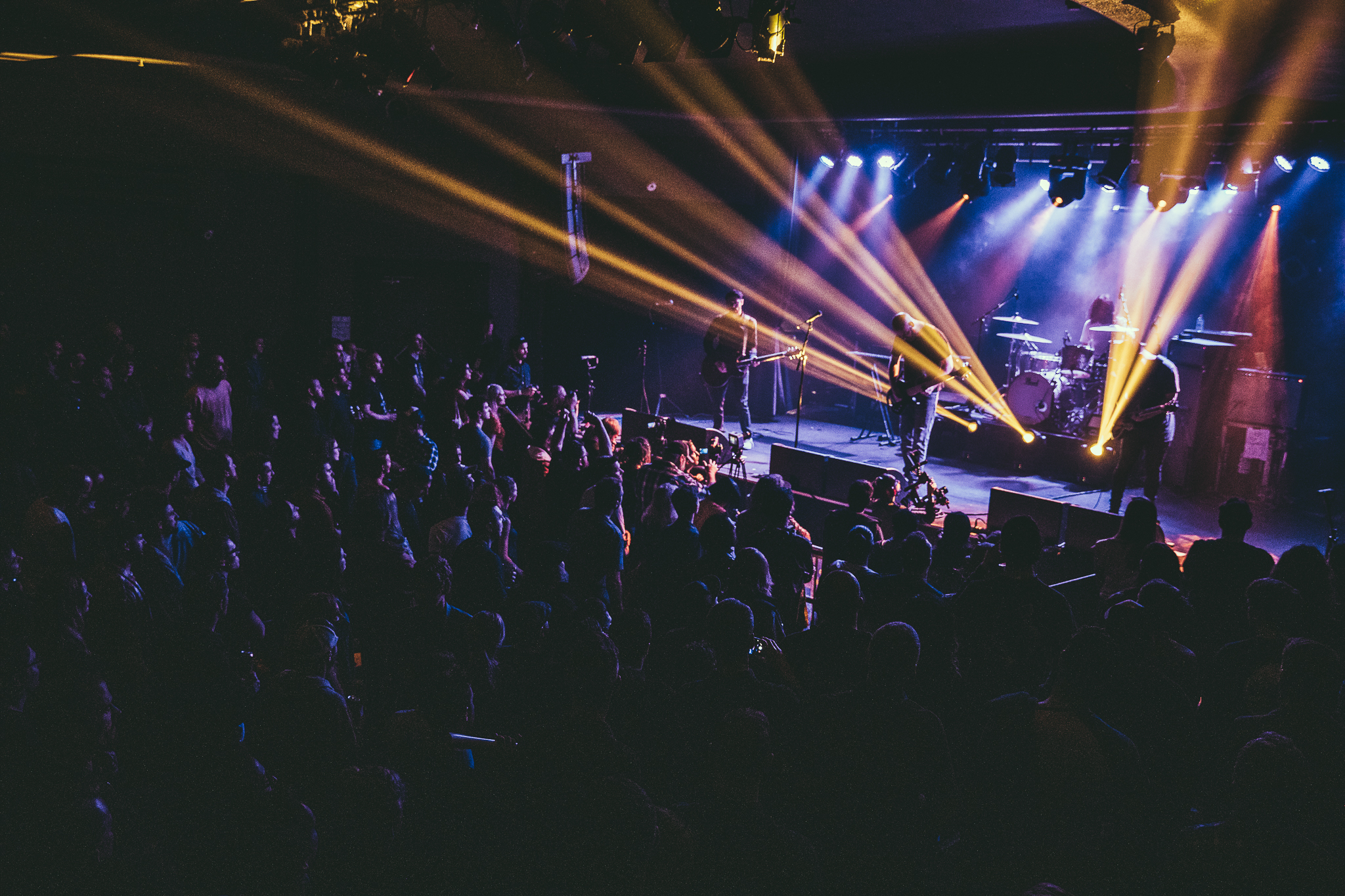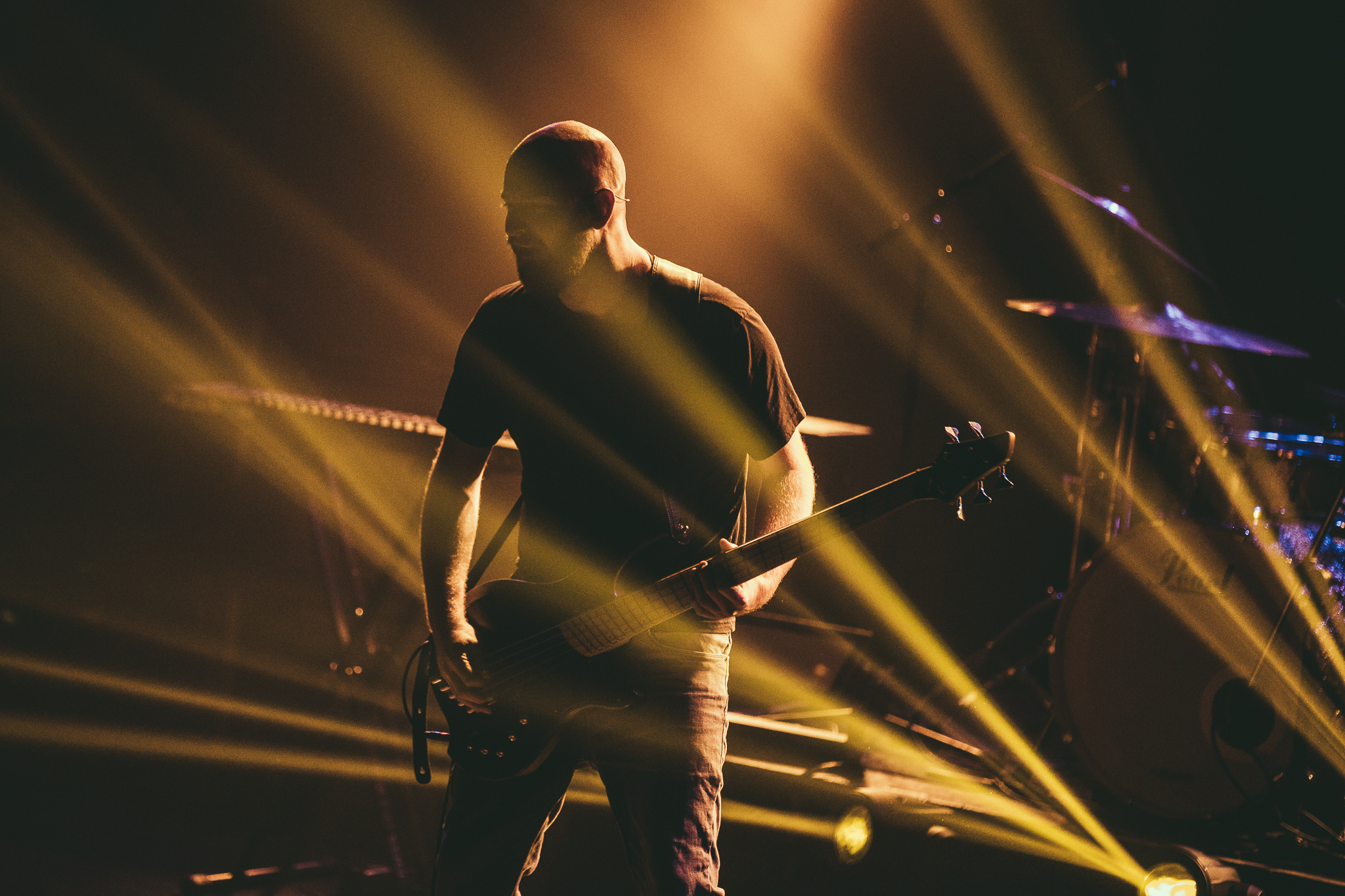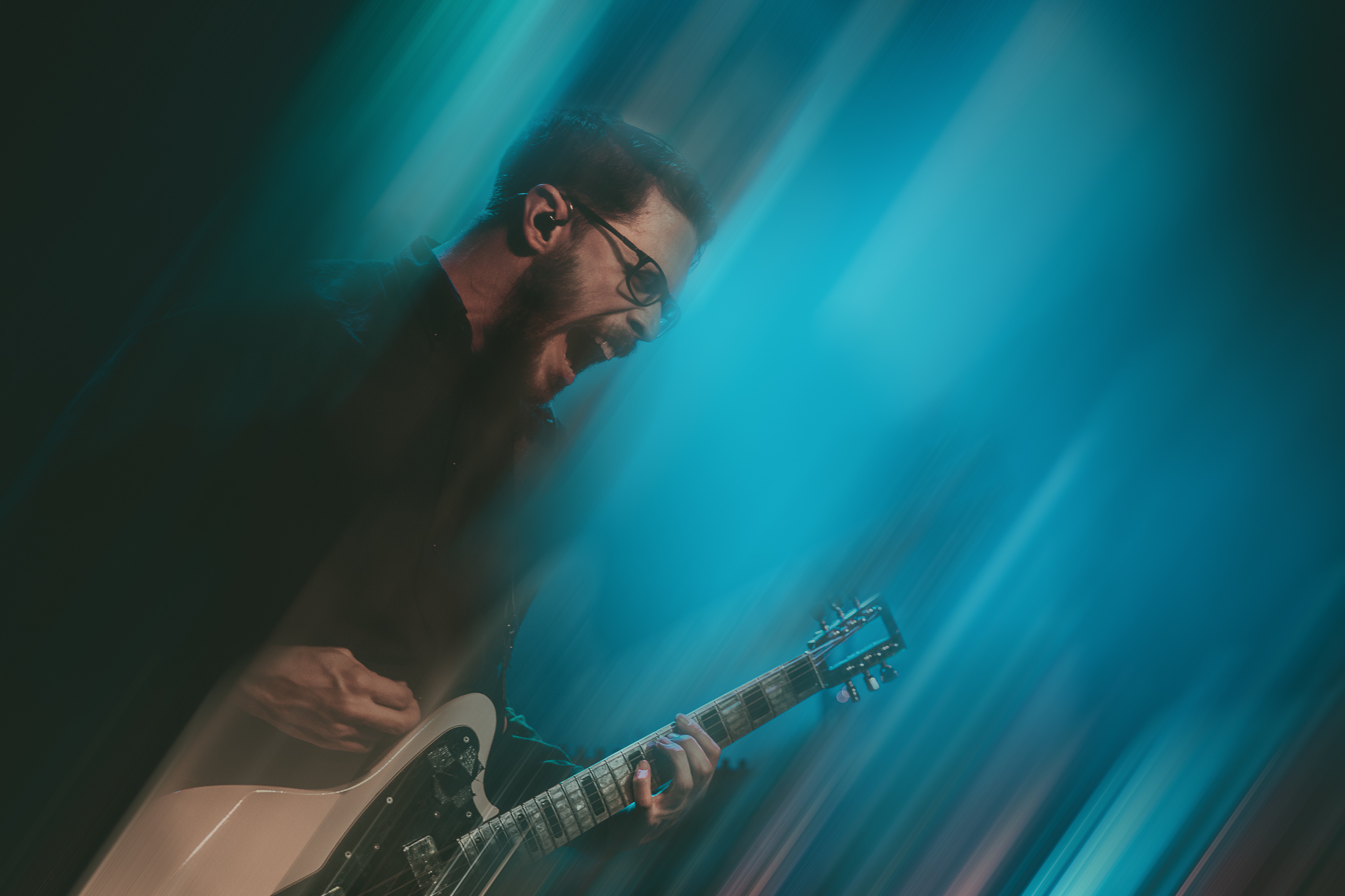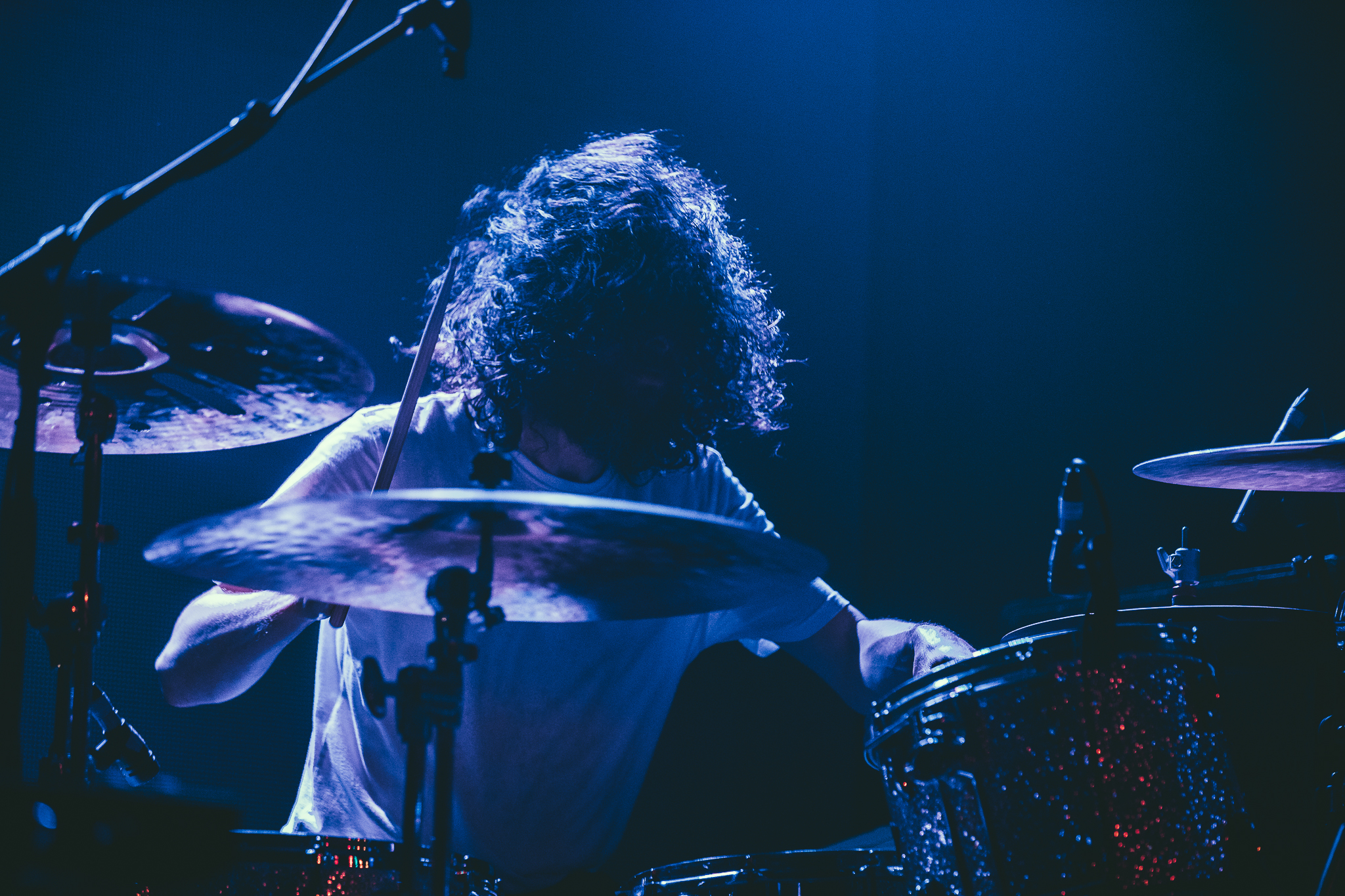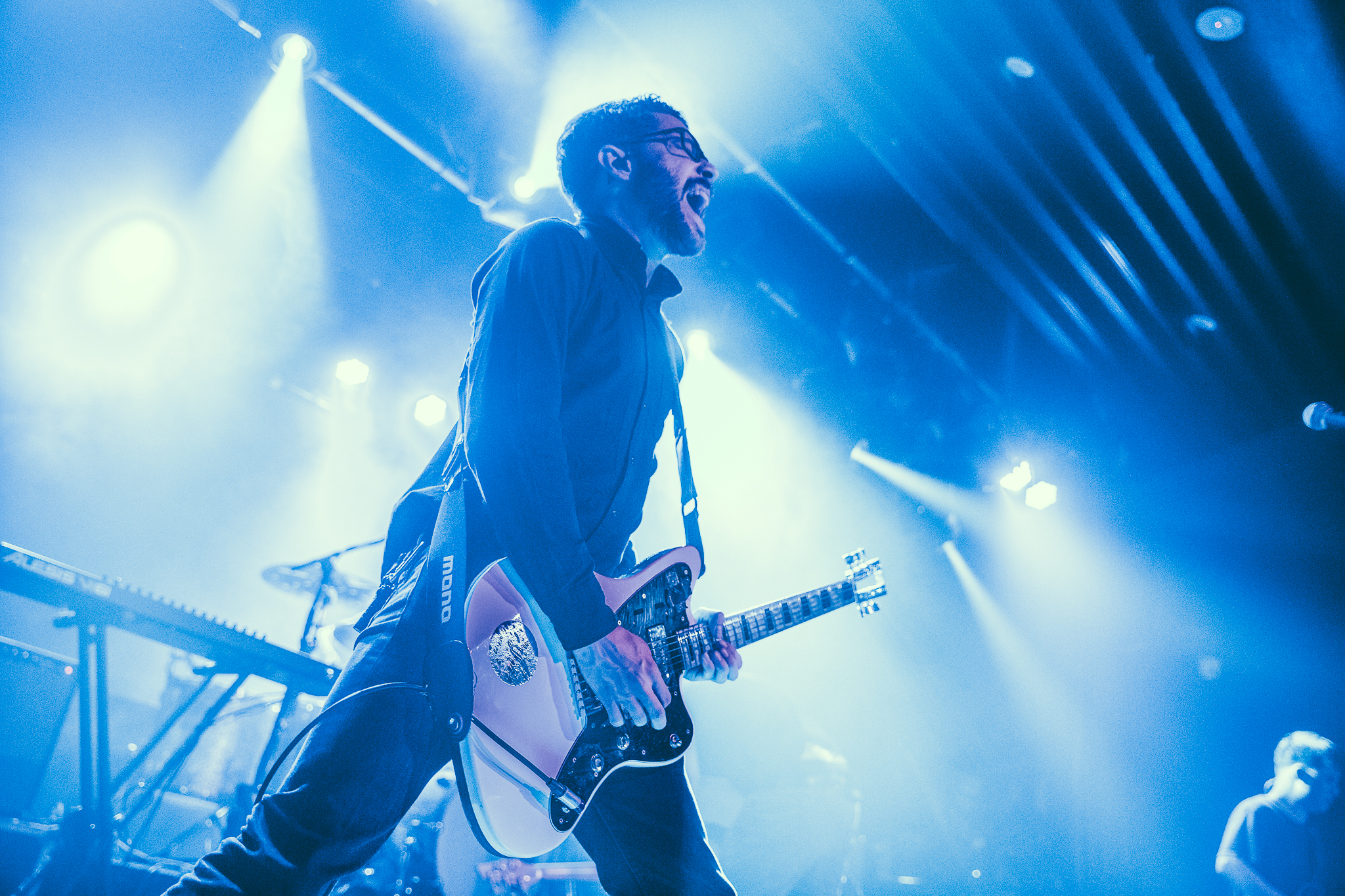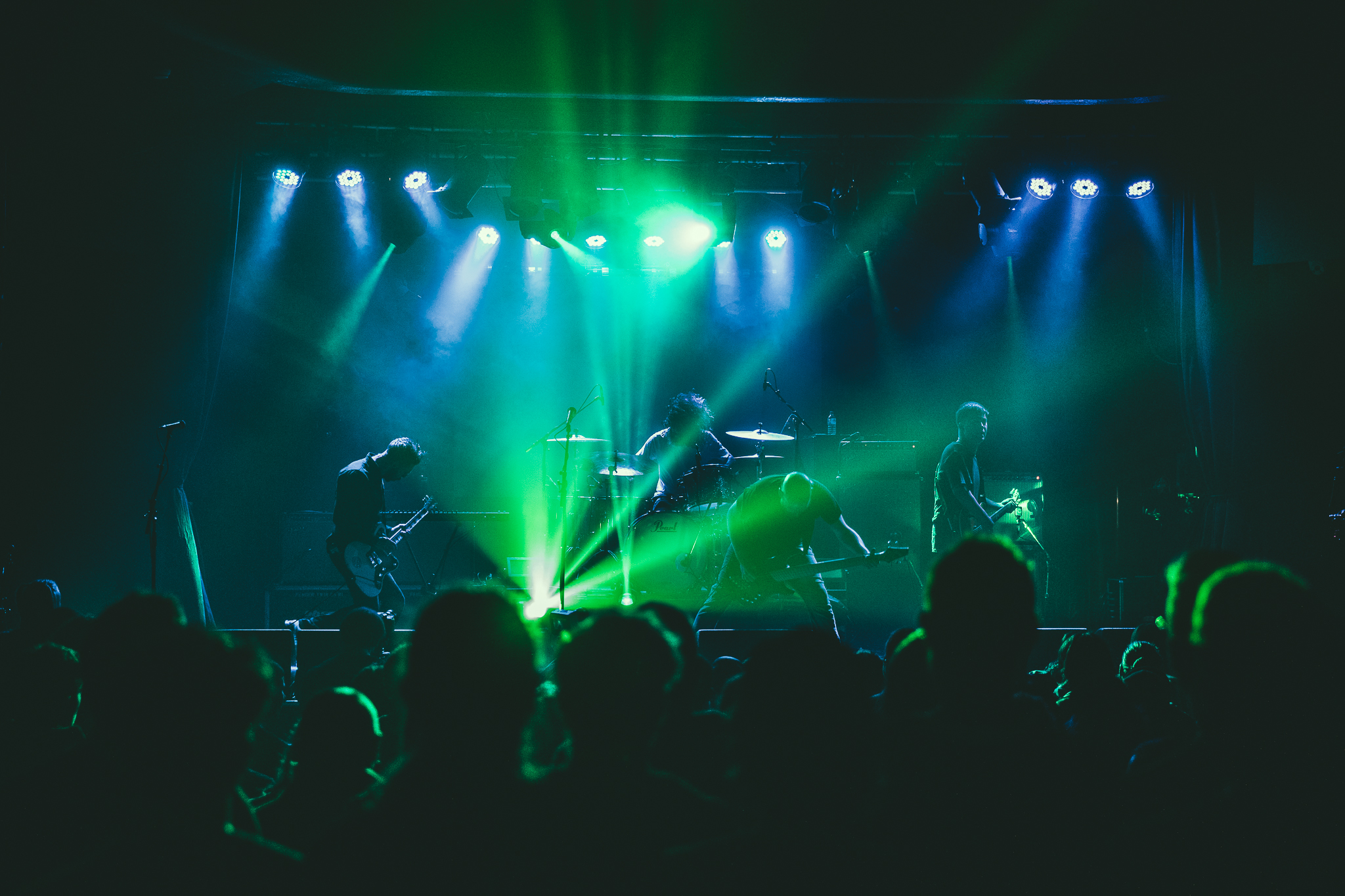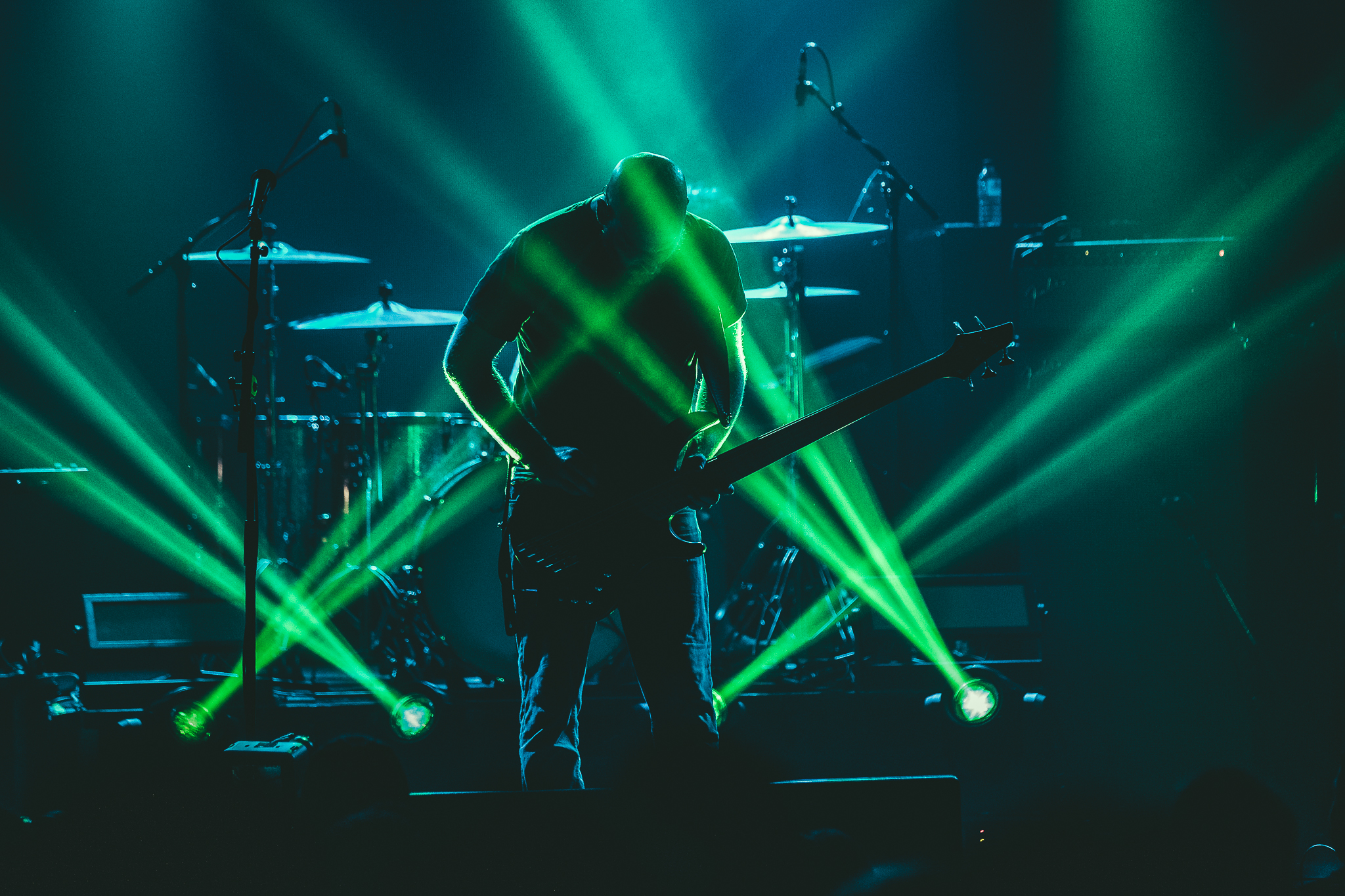 Ditch This Magazine