Feelds + Ro + Eaglemont @ Grace Darling 04-10-18
words: Jess Sommerfeld // photos: Rick Clifford (@rcstills)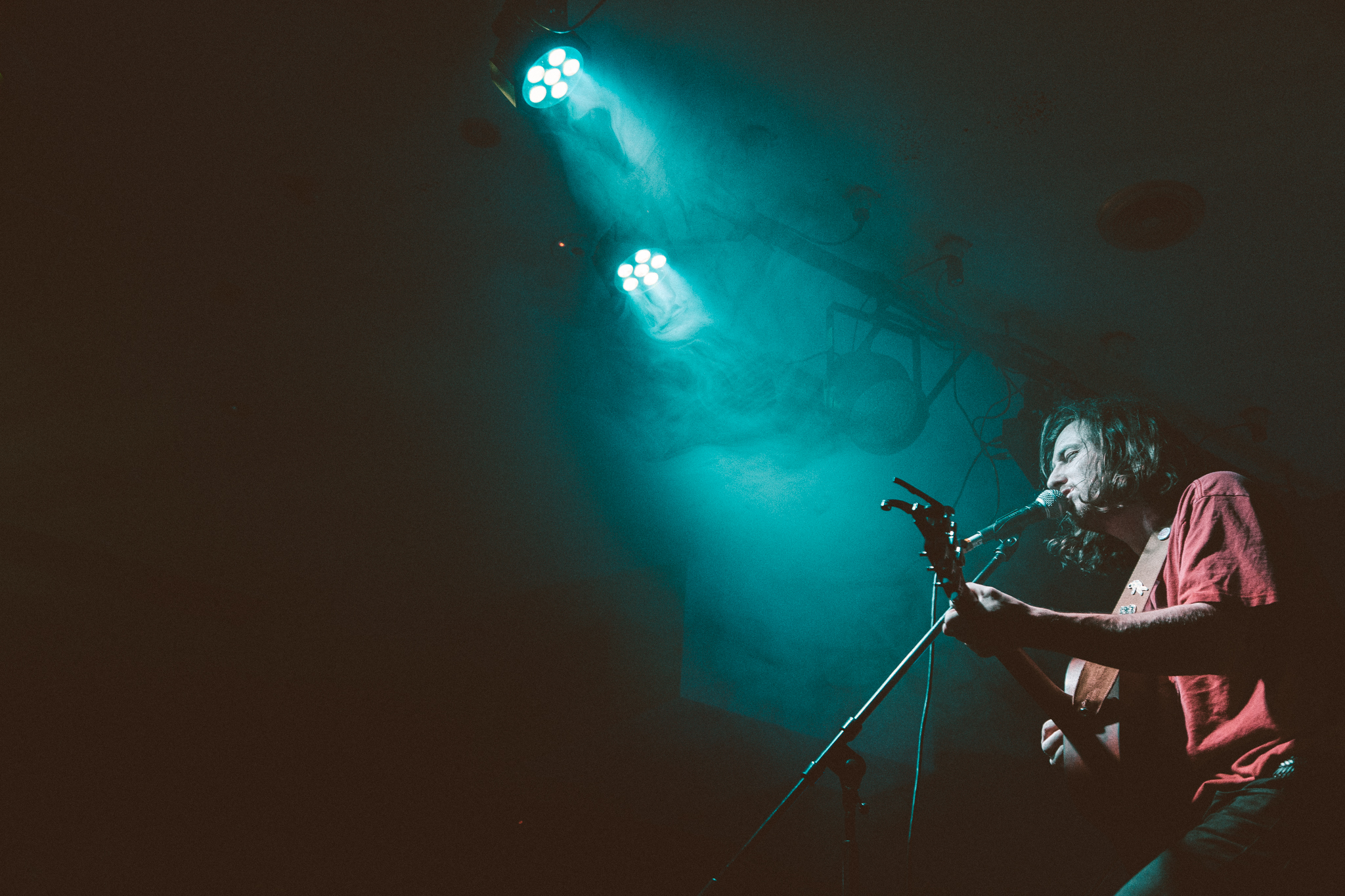 "…With clever song writing and life giving vocals, James and his bands performance exudes exploration and authenticity"
I think the best possible way to describe the Grace Darling's vibe last Thursday night in minimal words would be - Ear hug, with the first opening act for Feelds, being the Indie/Roots, sentimental and all round' lovely, Eaglemont - exploring romance/heartbreak and reminiscing on the monotonous tasks that can be made delightful when done in love. Bridgett's beautifully warm vocals sung a story of heart and an array of feelings that were so eloquently rolled into a 30-minute time slot.
From the opening act to the second, Ro used the power of storytelling to bridge with the audience and glorified what it meant to feel all the feels - Ro's presence and vocals are incredibly distinctive and influential to the current atmosphere. Ro's sincerity gather's people - looking around the room during her set - mouths were smiling, heads and bodies slowly swaying and there was certainly a strong sense of community.
To extend that feeling of connectedness, it was Feelds time to launch their latest single 'Kill the Moon'. Naturally, there is always something really special about waiting for the band that we've all come to see, especially when the front man jumps on stage and delivers an opening that makes the room feel even more intimate and communal.
Feelds is a perfect example of a very potent and wonderful musical potion that involves extremely talented band members who grace the stage with this aura of total joy to perform for the audience. There is a genuine appreciation of support.
Feelds (aka. James Seymour) creates a beautifully radiant energy by weaving in and out of new, old and even surprise tracks that welcome guests on stage (Merpire). Within such a short period of time, my ears have never been so delighted from the total assortment of musical talent.
Each track of Feelds weaved into one continuous felt momentum of emotively driven indie rock(with first class banter to boot). With clever song writing and life giving vocals, James and his bands performance exudes exploration and authenticity - the kind of qualities that can only be derived from true passion.
Feelds set made people dance quickly, sway slowly and stand still in a completely meditative awe. Which basically means as a whole it rocked, broke hearts and then subsequently mended them. It was so enjoyable to witness and share these moments with everyone in the packed out Grace Darling. Yay!
Ditch This Magazine