Oh Pep! + RAT!Hammock + Merpire @ Corner Hotel 01-12-18
"..Liv's voice inspires and breaks us all at once. Together they are like one. Moving and singing together as naturally as we mere mortals breath."
I've seen Merpire on a number of occasions now and she is consistently f*$#ing amazing. Sorry for the swearing but there's actually no other way to get my point across so put your big kid pants on and DEAL, my friends! On this particular evening it was the lyric "Every hour, it gets harder, to keep myself away." that really brought me to a screaming halt. I could feel everyone around me internally sigh in brutal agreement. Yes, friend. We've allllll been there. *insert face palm emoji RIGHT NOW please* The lyrics, the melodies, the arrangements; everything about Merpire's set leads us all to the same place - she just gets us humans.
Even though I'm a seasoned Merpire fan, there is still one song that unfailingly makes me want to RIP my own heart out when I hear it. For The Best is well worth a cheeky Spotify listen but it should also come with a tissue warning. i.e. you'll need approximately 25 for the first verse alone. I feel her own lyrics are an entirely fitting end to this section of the review - "It's a higher, a higher power." That's how we all feel about you, Merps. Your music is like falling off a cliff into a cloud.
RAT!Hammock. THAT, ladies and gentlemen is a band name. Their lead singer, Jackson has an amazing voice - nonchalantly perfect. But then they all bloody sing. And they're all bloody great. And I bloody love it when boys sing together. Bloody hell. As it was for Merpire's set, the sound is truly perfect (we can blame Stive, everyone's favourite sound engineer, for that) which means we hear every hilarious and heart-breaking word of RAT!Hammock's set.
"She went back to Canada and I went back to Mum's" was my personal favourite lyric of theirs. Although the song about putting porridge in one's eyes also had quite a few choice phrases - both fabulous and confusing all at once.
RAT!Hammock are like a cool puppy - unaware that someone has put sunnies on them for a meme that will totally go viral. I don't know why but that analogy REALLY works - you'll have to listen to them to understand. I would recommend their song Love You Til I Die as your first foray into the hammock of rats. "I'm gonna love you til I die, even if I don't want to, sometimes I don't want to." Ooft. Burrrrn.
Now we get to Oh Pep!'s set. Speaking of ooft... The show begins and one half of Oh Pep!, Olivia Hally, walks onto the stage on her own in what looks like a deconstructed tuxedo. I think that is a pretty good metaphor for this band too - classy and totally original.
At one point in the opening song I'm preeeeetty sure I heard my own eyelash bat – it was that quiet. Liv almost whispers the lyrics and we all lean in. She commands us to listen but not by force. It's just that we don't have a choice. Our hearts simply need to hear what she needs to say.
When Pepita Everich and the rest of the band join Liv onstage the crowd goes wild. Like, gameshow wild. And as our eyes adjust we see a band entirely made up of women. And I don't know about the rest of the crowd but I get full body goosebumps at that point - before they even play a note.
In their second song, Only Everyone, Peppy takes a blazing mandolin solo (one of many) and Liv's voice inspires and breaks us all at once. Together they are like one. Moving and singing together as naturally as we mere mortals breath. We watch their hands strum truly beautiful chords. They are totally in sync and I can't help but shake my head in complete and utter awe.
Liv and Peppy bring on a string section (oh gahd) for 25 and Pep counts the band in. The excitement of the night leads to a few of the wonderfully talented band members missing their entry. Liv laughs. "Let's start that again, shall we?" But it isn't awkward. Because whether you're onstage or in the crowd, all of us have our own long-standing love affair with this band. Whether we saw them at a folk festival seven years ago or watched them tour with Aussie heroes, Middle Kids in Europe this year. We absolutely adore them. And while this love is unconditional, it is by no means casually earned. These women are seriously amazing musicians and amazingly accomplished song-writers – not to mention incredibly hard workers.
This is the part of the review that becomes slightly conflicted for me. Three days before this show, Liv from Oh Pep! reached out to me and asked me to sing backing vocals on a few songs. I couldn't very well say no to this - I'm not a complete fool. I do promise to try and remain as objective as possible but it might be hard because walking out onstage to sing with two of my biggest song-writing, musical and vocal heroes (not to mention their ridiculously talented and sparkly band) was, and always will be, a career highlight for me.
Angie McMahon, Maggie Rigby (The Maes) and I form the trio of backing singers privileged enough to be involved in this night. Liv and Pep are oh so grateful to have us but what they don't know is that it is, in fact, our privilege to be onstage with such high calibre musicians and genuinely good humans. I'll be honest and say that I really don't remember this section of the gig because I had such an amazingly good time shaking my tambourine and singing my little heart out. So I think perhaps I'll skip on.
We leave the stage and they play Bushwick from their 2016 album Stadium Cake. This song has a special significance to me. It's about the bitterness of a cold New York Winter as a poor touring musician. I remember distinctly when I first heard this song. I was on tour with my band and I was cold and jetlagged and on a train to somewhere/nowhere in the world and I had this song blasting in my headphones and I thought "Oh thank CHRIST I am not alone in this."
And perhaps this is the perfect segue into my overarching feeling of this night. The sense of community and togetherness that music (played and sung by the right combination of absolutely gorgeous humans) creates is truly something to behold. I've said it before in my previous reviews but I'll say it again because it is no less relevant now than it was then. Good music reminds you that you are not alone. It pulls you towards like-minded people. It makes space in your heart just when you think it's been totally bled dry. So go to a gig! Get out there and fill your heart up. And if you can, make it an Oh Pep! gig. You will be oh so grateful you did – and so will they.
Full gallery below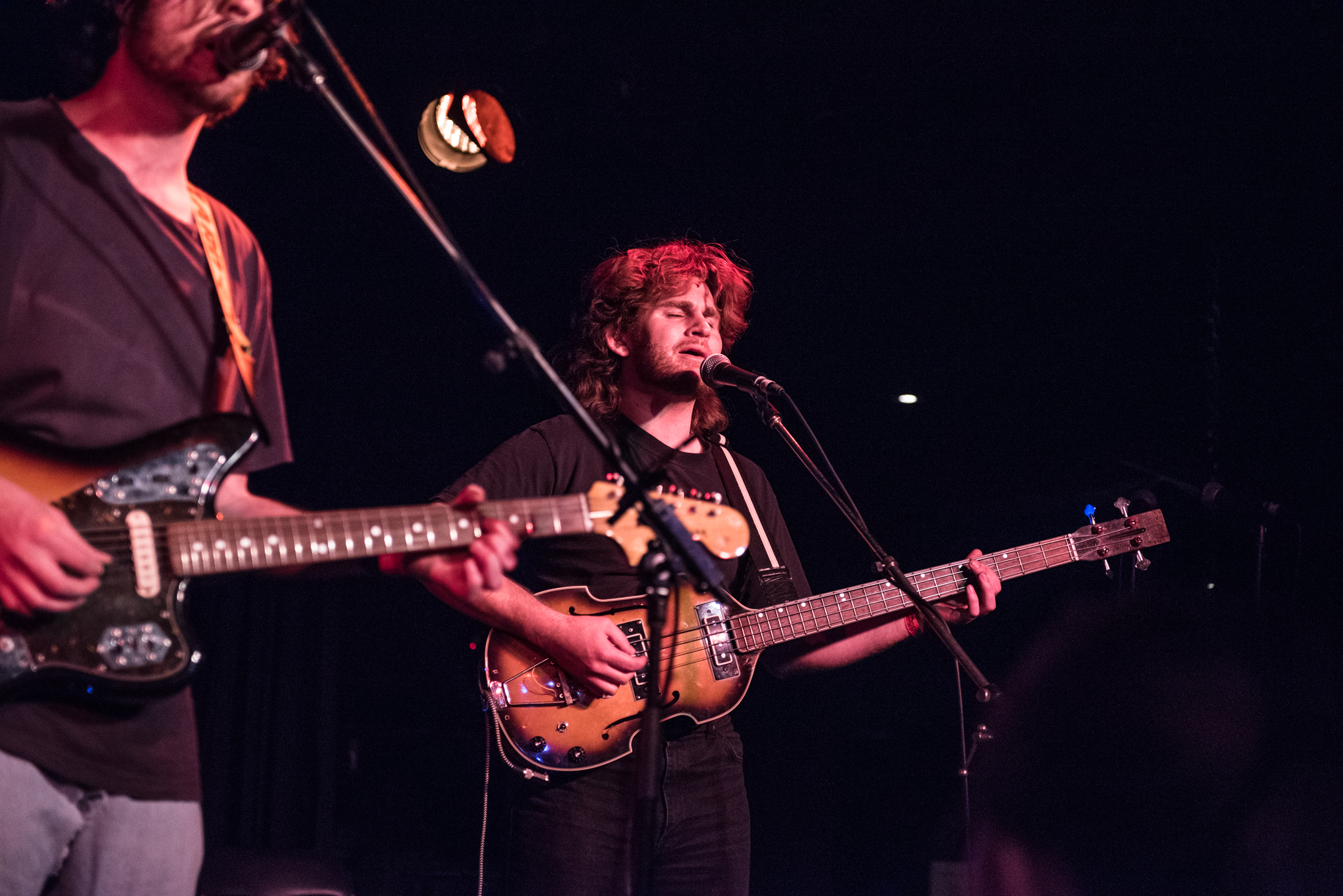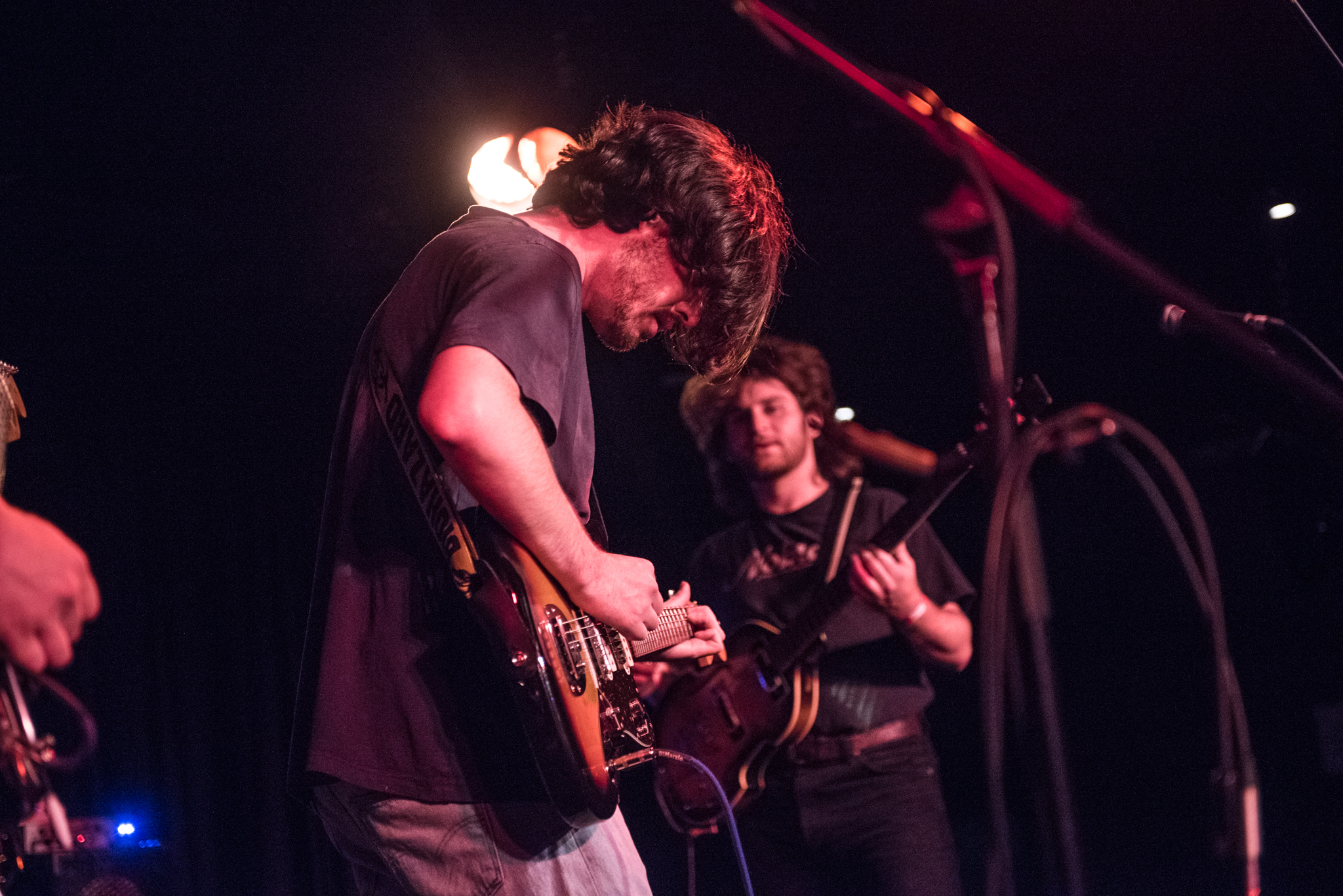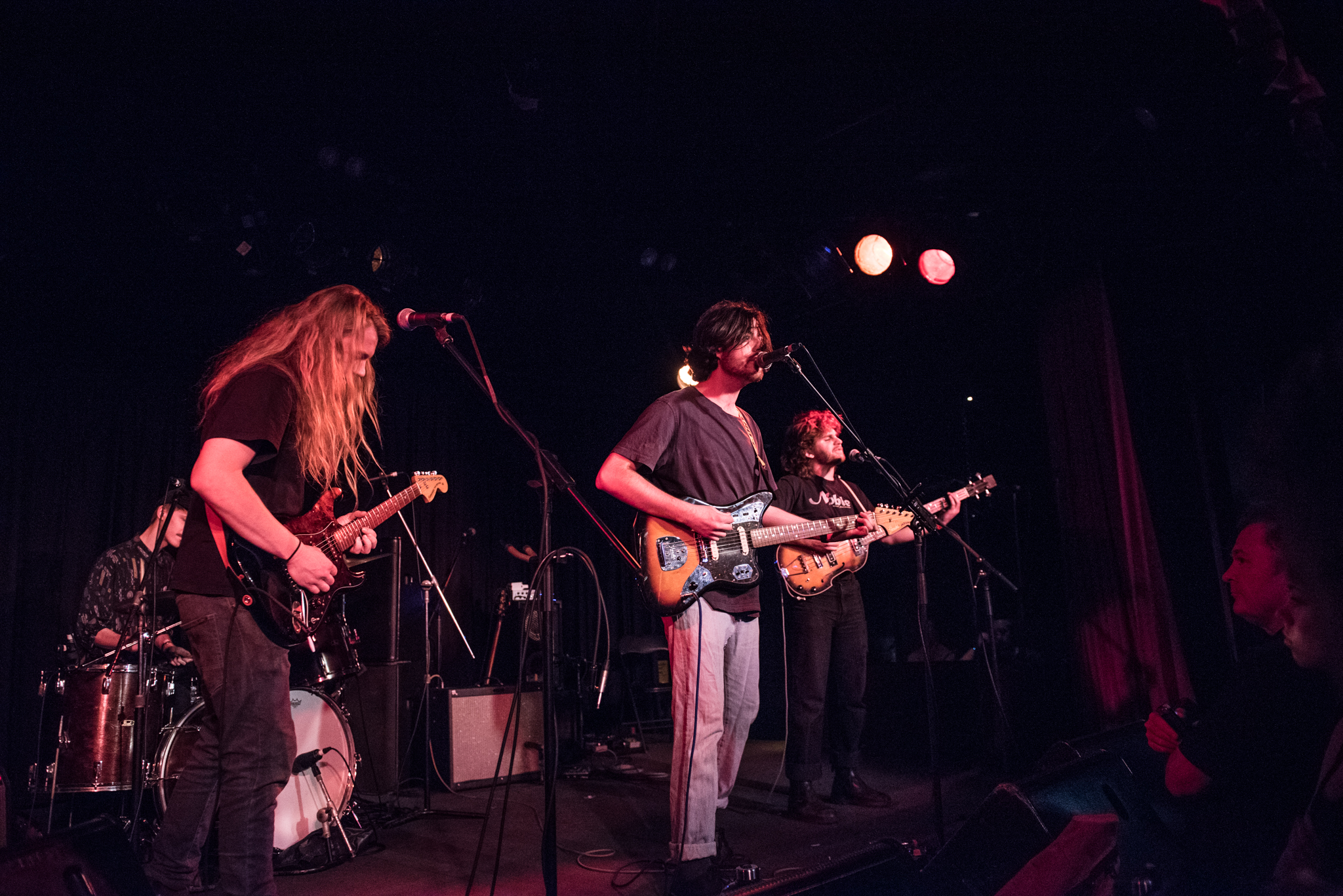 Ditch This Magazine