Hayden James + Carmouflage Rose @ The Forum 07-09-18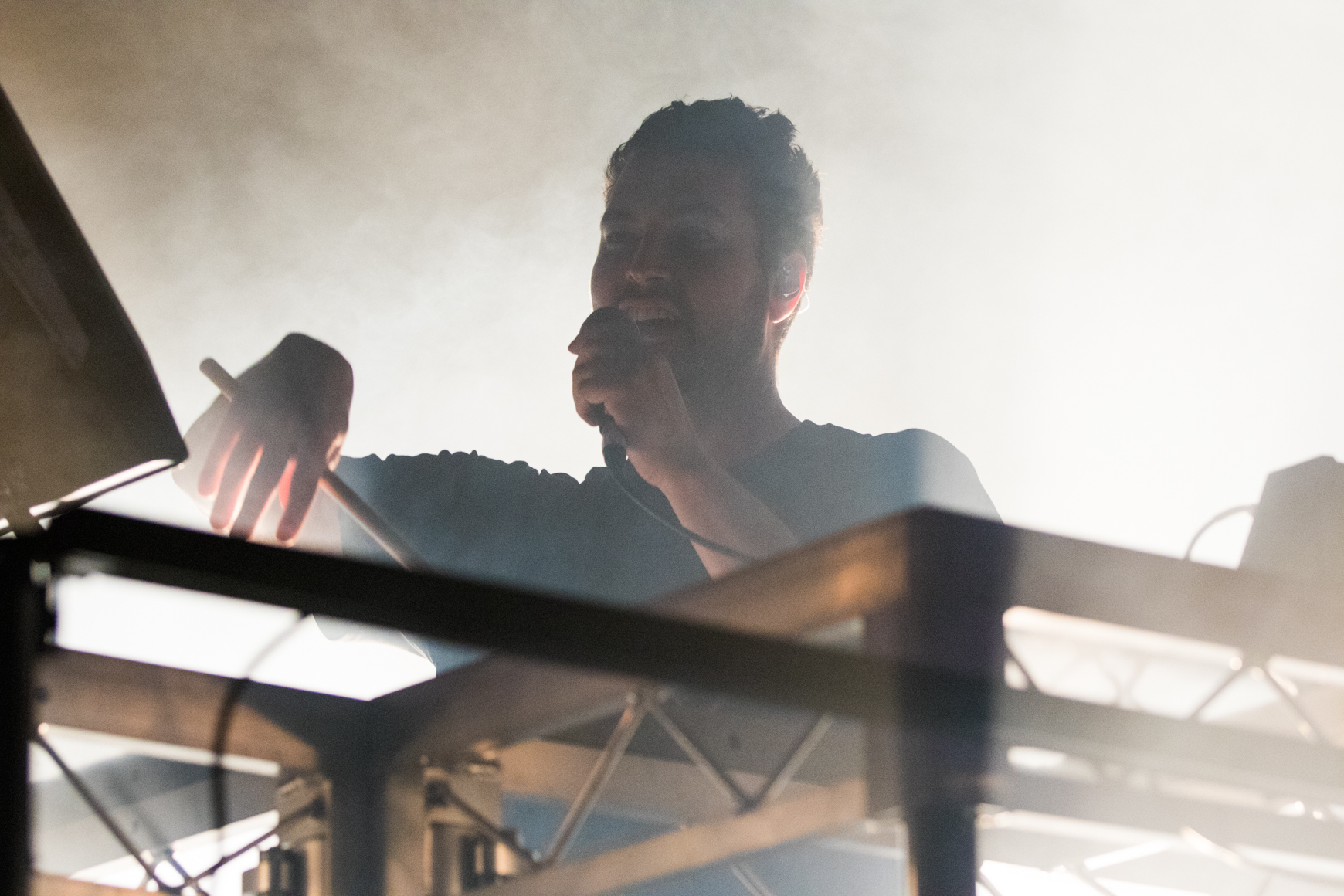 '...it's also refreshing to see an electronic musician rely less on gimmicks and focus, instead, on the music.'
Australia's Hayden James is slowly building a name up for himself and if reception in his homeland is any indication, bigger stages await the Sydney-based producer around the world.
Playing to a busy Melbourne crowd on a Friday night at The Forum, James still has some work to do on stepping into the spotlight – especially given the trends of EDM in the what-can-we-put-on-our-heads à la the Marshmello and deadmau5 shtick – though it's also refreshing to see an electronic musician rely less on gimmicks and focus, instead, on the music.
Someone clearly revelling in the spotlight was opener Carmouflage Rose, an upbeat rapper who calls Brisbane home. His rhymes touched on all the familiar trappings of sex and flexing, delivered in the big, energetic Americanized way that gets people HYPE. Capital letters. 
Rose seemed to enjoy playing to the electronic fans, too, even hopping into the crowd at one point to take the audience through a brief first-verse cover of Kanye West's "Black Skinhead". When the beat dropped out part-way through another song and the bombast was stripped away, he was also able to offer up an a capella rap – his talent on the mic clearly evident. Rose might not be reinventing the genre's wheel just yet, but it's easy to like, swing-for-the-fences hip hop that plays well… especially to a crowd looking to cut loose.
Bars did brisk business as the audience buzzed, expectantly waiting for James to take the stage. An excitable cheer welcomed him as he took to the smoke-filled stage behind two desks and plenty of back-lighting. Opening the night with 2016's "Just A Lover", the Future Classic signee brought on a full on dance party for a Friday night. Dropping in a remix of Odesza's "Say My Name" played well, too, James later telling the crowd: "This is unbelievable. My first show in Melbourne was a couple years ago… and now we're at The Forum."
As mentioned above, he kept most of the attention firmly on the music rather than himself. In some ways, that created a bit of a disconnect with James serving as the omniscient, all-controlling figure. At times you could hardly see him on stage given the thick wall of enveloping fog and the lighting.
There was a tug-of-war going on between appreciating his musical abilities and the desire for humanization (especially given the fact that so much of his lyrical content deals with friendship and closeness) – but it's understandable, too, that he's taking his show a different route from the otherwise typical electronic dance acts.
Rather than call attention to himself then, James instead enlisted the help from some special guests – a live guitarist joining him for a few numbers and some guest vocalists hopping on stage, too, including Sydney's GRAACE for a rare live performance of 2017's "Numb". James also picked up a bass for a new song, the audience happy to dance along despite its unfamiliarity.
Truthfully, James probably didn't need to do much to get the Melbourne crowd going. Thankfully, though, he showed up with a well-thought out offering of old favourites (namely the strut-worthy "Just Friends", slow burning "Embrace", and the building, extended mix of "Something About You"), as well as remixes of Australian peers like RÜFÜS and new material, too.
Whether James choose to embrace the spotlight or stand back to let the music do the work will help set the course for his career. I can't picture him with a bucket on his head – but I do hope people will pay attention to his music, regardless. As his show at The Forum proved, he deserves it.
Ditch This Magazine