PIST IDIOTS + TONY DORK + FRONTSIDE BACKSIDES @ Workers Club 24-08-18
words: Megan Henderson // photos: Rick Clifford (@rcstills)
'...The entire night was filled with literal blood, sweat and tears produced by a few casualties in the heart of the mosh'.
On a chilly Friday night in Melbourne, I enter a sold out Worker's Club in Fitzroy where the air circulation is low, but the energy is high. I'm sure glad I left my jacket in the car, because I can already tell she's going to be a sweaty one.
Both punk/garage rock support acts; Frontside Backsides and Tony Dork, provide the hype and revving up that the crowd needs in anticipation of headliners, Pist Idiots. Melbourne locals, Tony Dork, see the first of many crowd surfers of the night, including the frontman himself taking a leap into the crowd for a quick spin around the band room. With songs about KFC, Punt Road and being a shit stain, it's no wonder the mosh has already stepped up the rowdiness. After all, everyone loves a song about fried chicken.
Once the beer and sweat has started flowing, Sydney four piece, Pist Idiots jump on stage to deliver their Princes EP. What follows is 45 minutes of non stop hardcore rock that is absolutely worth the possible semi-permanent hearing damage I have gained.
Playing through their Princes EP, as well as a couple of tracks from their self titled EP, Pist Idiots deliver their neatly defined Australian rock sound to a sea of fans ready to receive everything they've got. A solid mosh is vey quickly established, and willing participants throw themselves in to feel the music as physically as possible.
About half way through the set we hear the intro of 99 Bottles, which soon proves to be the crowd favourite of the night. With a mellow beginning that bursts into a chorus perfect to scream along to, the crowd continues to smash into each other as they scream out the lyrics that undoubtedly resonate on some level with every person in the room.
Too soon the night comes to a close, finishing with none other than Leave It At That. Out of no where appears about 20 people on the tiny stage, and it's hard to differentiate between who's on stage and who's in the crowd due to the number of flailing bodies being thrown around the room in the name of crowd surfing. This track was definitely the highlight for me, due to its poignant lyrics that are sure to resonate with anyone that's had their heart broken in any way. I've wanted to hear this song live and be able to scream along with it since the first time I listened to it, and it felt better than anything to get to do it with everyone else at The Worker's Club.
The entire night was filled with literal blood, sweat and tears produced by a few casualties in the heart of the mosh, and I saw many physically damaged humans upon leaving the venue, which to me was a sure sign of a successful night.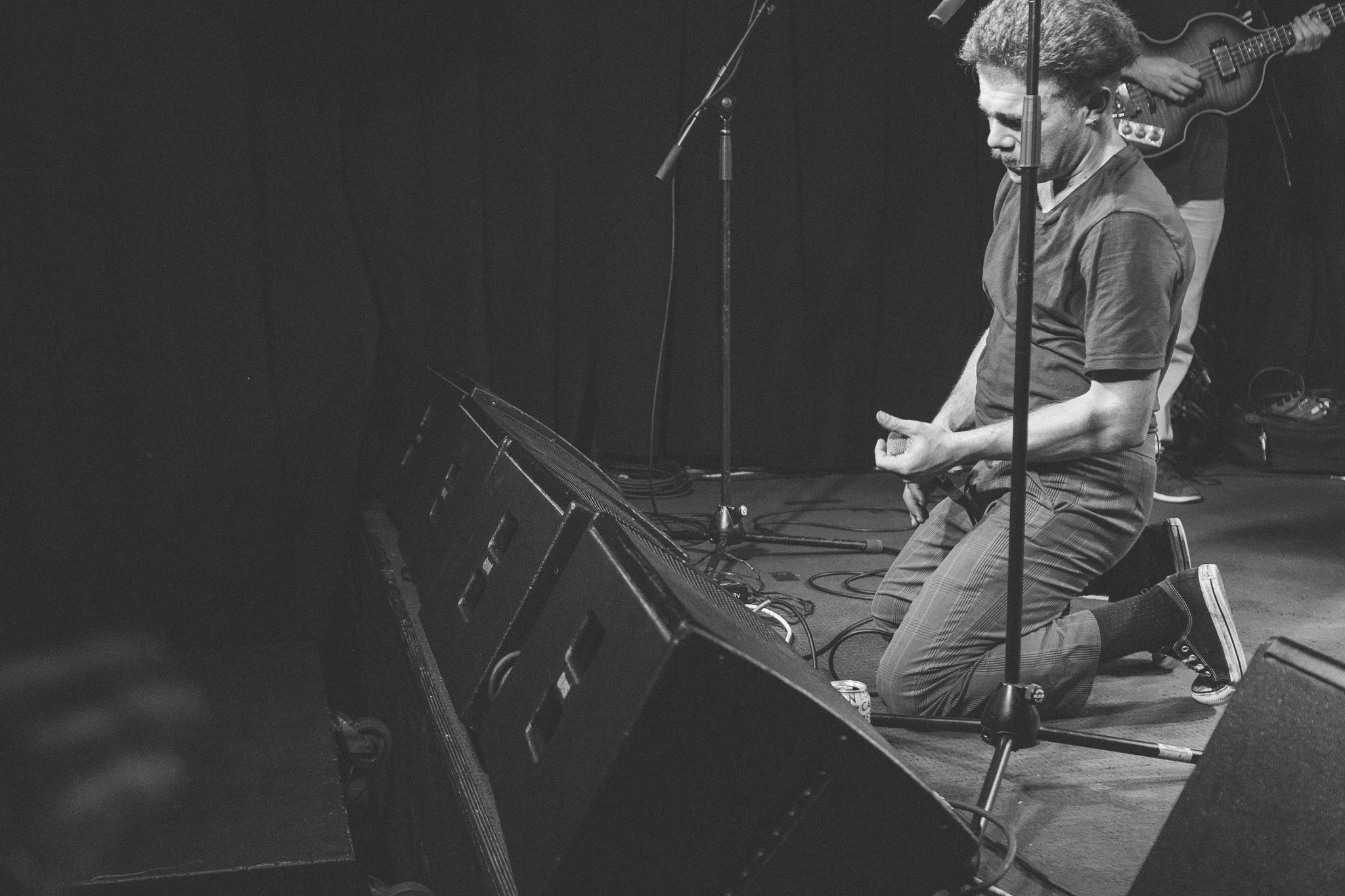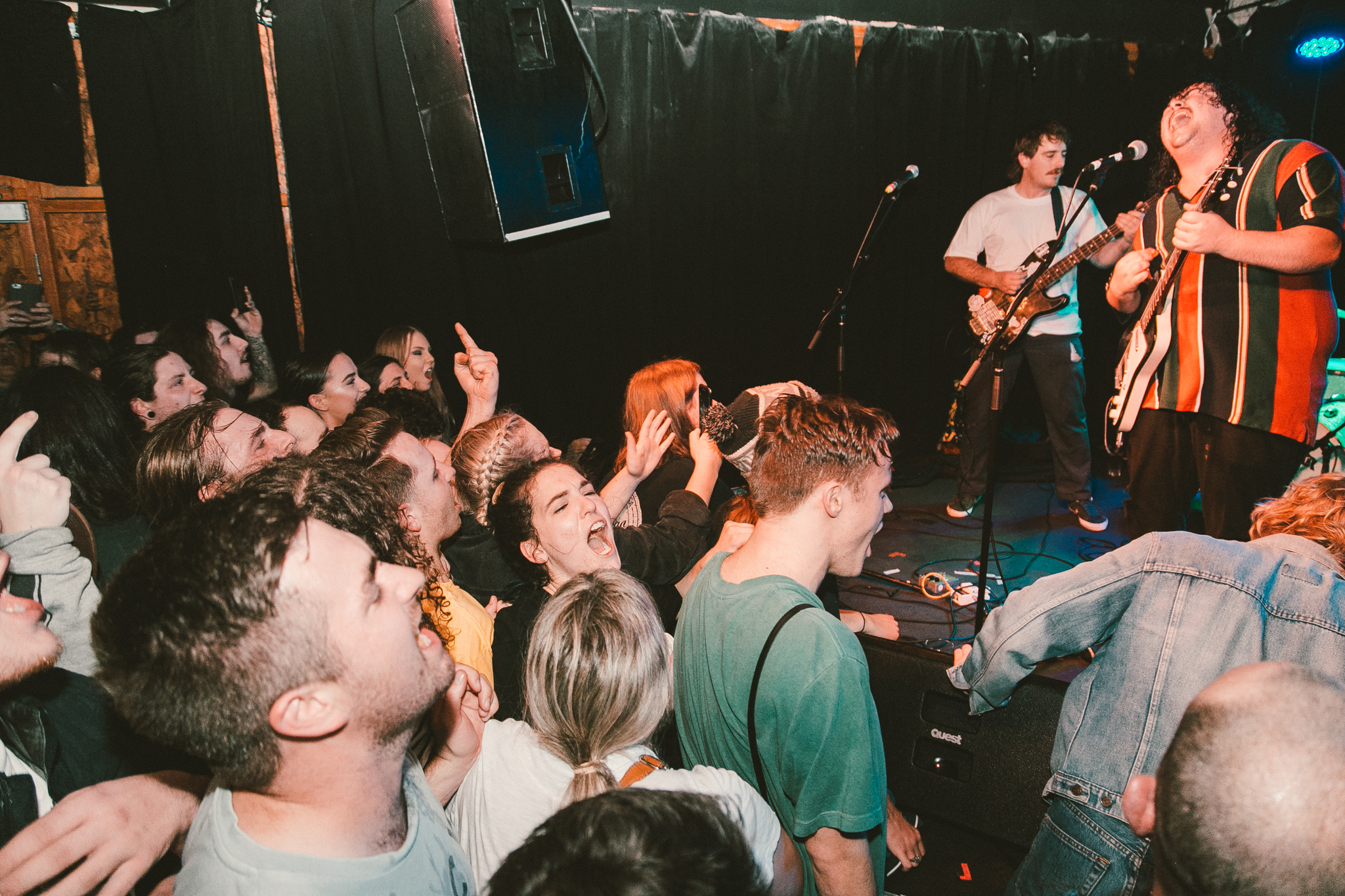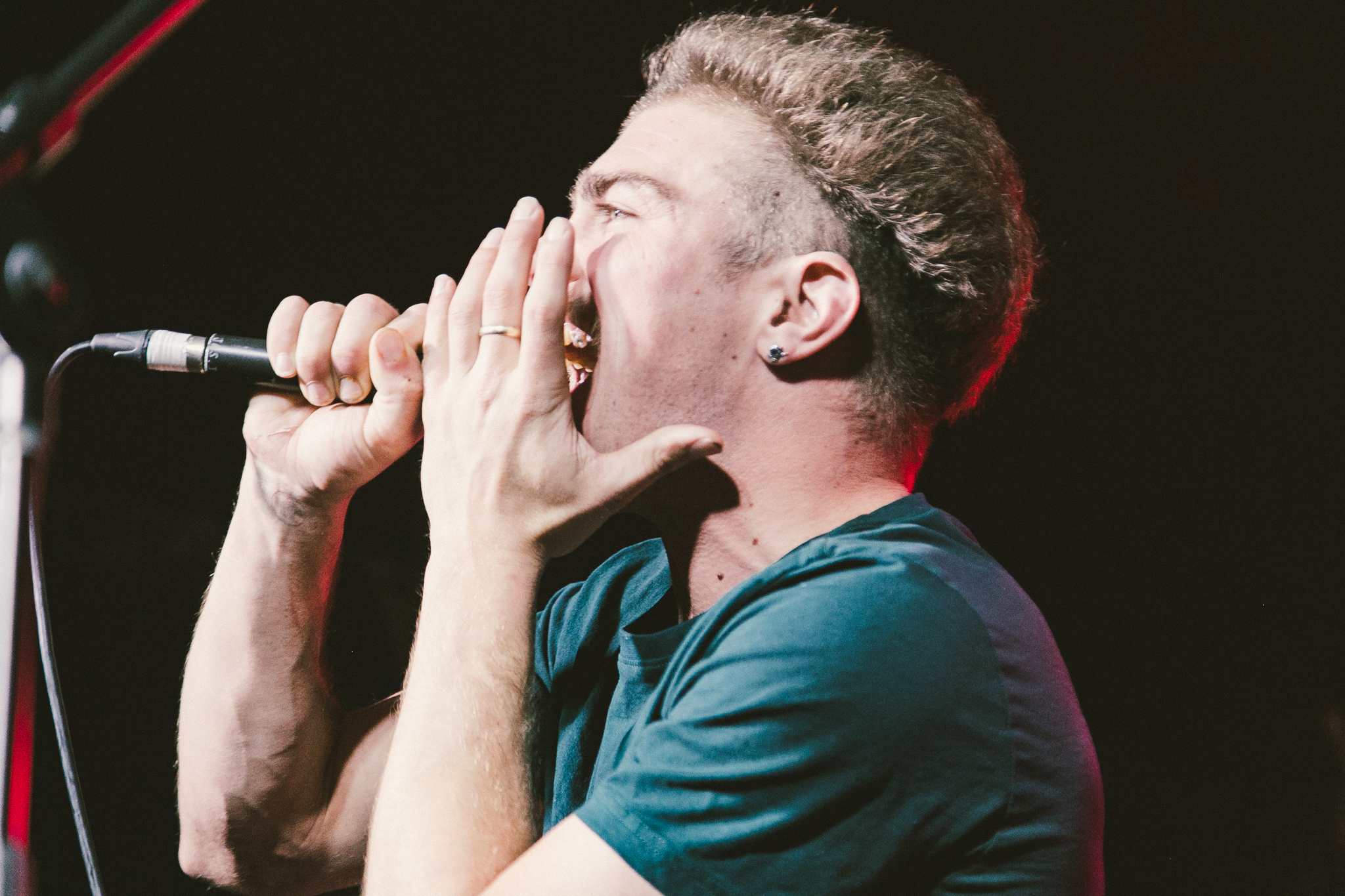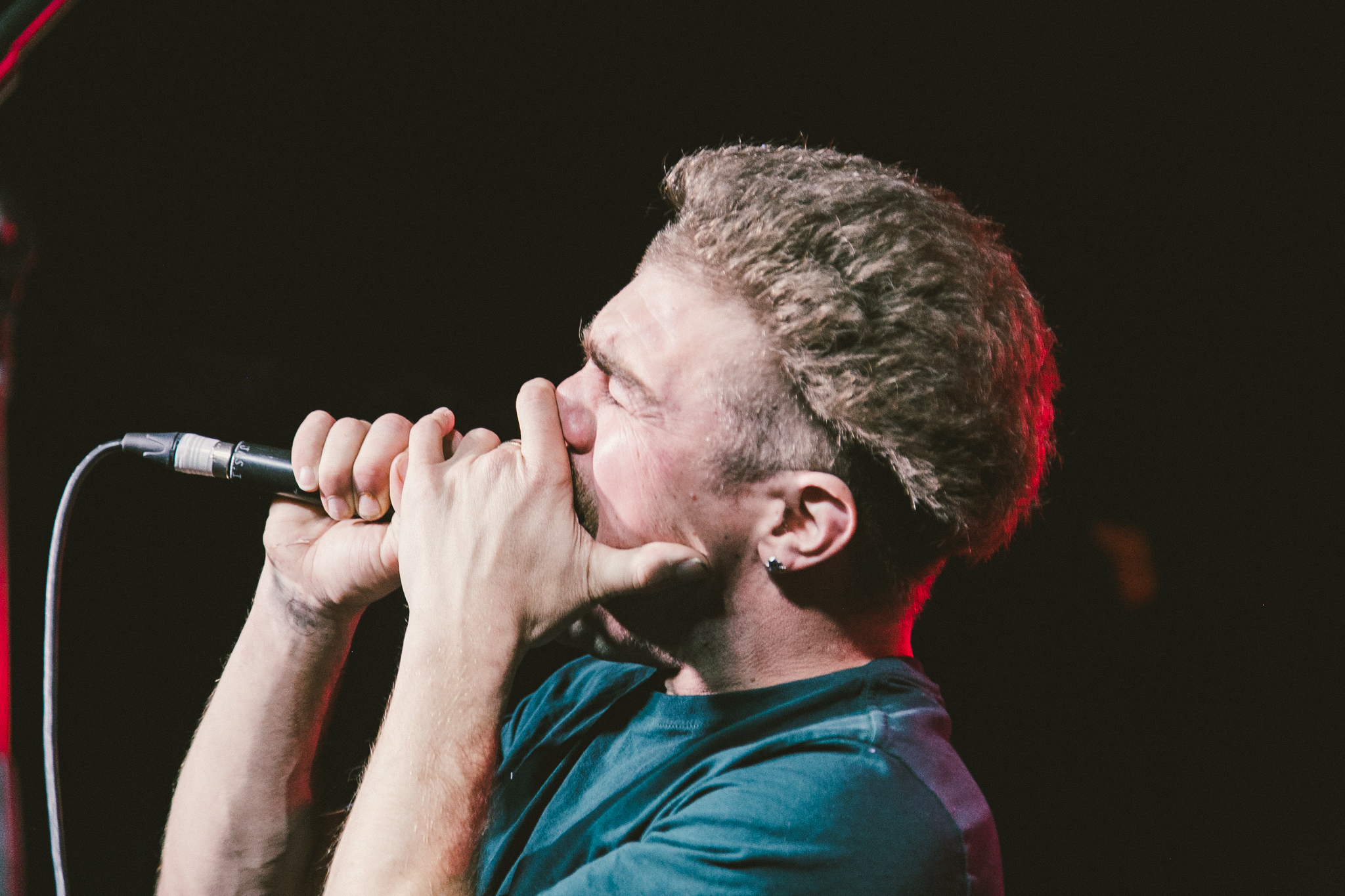 Ditch This Magazine